Johnson and Johnson (J&J) the world's largest pharmaceutical and medical device maker is hammered in another loss in the on going transvaginal mesh wars.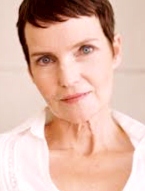 In the latest of a series of trials held in state and federal court, the jury has awarded $5.7 million verdict against J&J and its Ethicon subsidiary, over Ethicon's Gynecare TVT Abbrevo device.
Trans Vaginal Wars Continue
There are more than 75,000 personal injury and product liability lawsuits against Ethicon and manufacturers of other similar products, including Boston Scientific, C.R. Bard, American Medical Systems (AMS), Coloplast, Cook Medical, Neomedic and others.
The majority of the lawsuits that have gone before a jury have resulted in major damage awards, and according to experts by the time the transvaginal mesh debacle resolves, the vaginal mesh settlements will likely into tens of billions of dollars.
Can any mesh company CEO face their shareholders and explain why they drove their company into bankruptcy over the proven defective plastic devices? And that they continue to sell them?
Latest California Ethicon Trial
This week, a California state jury sitting in Kern County, ordered Ethicon to pay Coleen Perry $700,000 in compensatory damages for complications with Gynecare TVT Abbrevo mesh.
$5 Million Punitive Damages Awarded
The jury also hammered the mesh manufacturer with $5 million in punitive damages, after they found the company acted with gross negligence.
Punitive damages are designed to punish Ethicon for acting with malice towards Perry and other women, finding that the company knew that the TVT Abbrevo vaginal mesh caused severe and serious complications, but failed to warn the doctors or patients.
Ethicon Federal Trial Currently Underway
There is a federal trial currently in progress involving Ethicon mesh in the U.S. District Court in West Virginia. Here, U.S. District Judge Joseph Goodwin is overseeing seven different multidistrict litigations (MDLs) established for cases against different manufacturers.
Federal Vaginal Mesh MDL Litigation
Judge Goodwin is overseeing coordinated pretrial proceedings for all federal vaginal mesh lawsuits.
The federal complaints blame the products which are used to treat pelvic organ prolapse (POP) and stress urinary incontinence (SUI). The injured women claim that the products are defectively designed and cause serious complications, including infections, puncturing vital organs and eroding or perforating through the vagina.
Dianne Bellew is the current plaintiff, and this case is the third federal Ethicon lawsuit to go to trial. Bellew alleges she suffered multiple injuries due to the Ethicon Gynecare Prolift vaginal mesh, including mesh erosion, mesh contraction, inflammation, pain during sexual intercourse, urinary incontinence, chronic pain, and recurring prolapse of organs.
According to Bellew, she has undergone at least four operations to have the mesh removed.
Federal Court Frustrations
Judge Goodwin has expressed frustration with the lack of progress by other manufacturers in settling mesh cases. Judge Goodwin has warned vaginal mesh manufacturers that if they do not settle, U.S. juries will award hundreds of millions, or even billions, of dollars in compensatory and punitive damages.
To date, of the major manufacturers only American Medical System, AMS has agreed to settle the claims involving their products, and will pay about $1.6 billion to resolve more than 20,000 claims.
Bard, Boston Scientific and Johnson and Johnson Ethicon are the major hold outs, thinking that they can wear the plaintiffs down in a battle of attrition. To that I say, "Cry Havoc and let slip the dogs of war!"