The U.S. Judicial Panel on Multidistrict Litigation (JPML) has received a request to consolidate all federal pancreatic cancer lawsuits. These were filed by patients using Januvia, Janumet, Byetta and Victoza incretin mimetic diabetic drugs and they allege that they developed pancreatic cancer.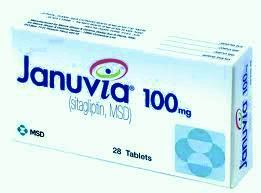 The injured pancreatic cancer plaintiffs have requested that all cases be centralized before U.S. District Judge Battaglia in the Southern District of California for coordinated proceedings as part of multidistrict litigation. The plaintiffs would like one single MDL be created for all Byetta, Januvia, Janumet and Victoza lawsuits, as opposed to having four separate MDLs established.
What are Incretin Mimetic Class of Drugs?
These diabetes drugs copy the action of incretin hormones that cause the insulin release after a meal. These drugs have been linked to an increased risk of chronic pancreatitis, which is a powerful risk factor in subsequently developing pancreatic cancer.
Incretin mimetics are new diabetic drugs. Byetta (exenatide) was the first to be approved by the FDA in 2005, and is manufactured by Amylin Pharmaceuticals as a twice daily injection. Januvia (sitagliptin) is manufactured by Merck and approved by the FDA in 2006, as an oral medication, and a combination pill containing Januvia and Metformin was released in 2007 under the brand name Janumet. Victoza (liraglutide) is manufactured by Novo Nordisk, and received FDA approval in 2010 as a daily injection.
FDA Investigates Incretin Mimetic Manufacturers
The FDA has recently initiated an investigation into the pancreatic cancer risk associated with incretin mimetics drugs. European health safety officials have also initiated a similar review.
Januvia, Janumet, Byetta, Victoza Lawsuit Allegations
According to plaintiff allegations, the incretic mimetic manufacturers knew about the risk of pancreatic cancer and the diabetes drugs for years and that the drug manufacturers failed to provide adequate warnings to doctors or patients. The U.S. JPML is expected to schedule oral arguments on the motion at an upcoming hearing session on May 30 in Louisville, Kentucky.