According to a recent medical study, patients taking the newer diabetes drugs were affected by pancreatic cell growth and damage that may turn cancerous. The study, by UCLA Medical Center, provides evidence of increased pre-cancerous changes in diabetic patients using incretin mimetics drugs such as Januvia, Byetta and Victoza.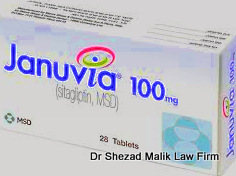 FDA Investigates Incretin Mimetics
According to the U.S. Food and Drug Administration, it was reviewing unpublished data by medical researchers which suggest that pre-cancerous cellular changes may be associated with Type 2 diabetes drugs known as incretin mimetics, including Bristol-Myers Squibb's Byetta and Novo Nordisk's Victoza.
Drugs in the incretin mimetic class include exenatide (Byetta, Bydureon), liraglutide (Victoza), sitagliptin (Januvia, Janumet, Janumet XR, Juvisync), saxagliptin (Onglyza, Kombiglyze XR), alogliptin (Nesina, Kazano, Oseni), and linagliptin (Tradjenta, Jentadueto). These drugs work by mimicking the incretin hormones that the body usually produces naturally to stimulate the release of insulin in response to a meal. They are used along with diet and exercise to lower blood sugar in adults with type 2 diabetes.
According to Public Citizen, a consumer watch dog, "these findings are in accord with the rapidly increasing number of reports to the FDA of pancreatic cancer in patients using incretin mimetics compared with diabetics using other drugs."
Many Adverse Incretin Mimetics Safety Reports Since 2007
Doctors have been concerned that incretin mimetics may damage the pancreas since the FDA said in 2007 it received a high number of reports of pancreatitis in patients taking Byetta. The FDA issued a similar alert for Januvia in 2009. An analysis of insurance records published last month in the journal JAMA medical journal showed incretin mimetics, Byetta and Januvia may double a patient's risk of pancreatitis.
UCLA Medical Study
The research showed that in humans, incretin therapy resulted in "marked" cell proliferation and damage, with a potential for evolution into cancer, the authors wrote.
What is Byetta and Januvia?
Januvia (sitagliptin) is a medication approved for the treatment of adults with Type-2 diabetes. It is one of the first in a new class of medications known as dipeptidyl peptidase-4 (DPP-4) inhibitors.
Byetta (exenatide) was introduced in April 2005, as a twice a day injection to help reduce blood sugar levels in type 2 diabetics. Bydureon, a longer-acting version of the medication, was approved in January 2012, allowing users to take one dose a week to regulate their diabetes.
Victoza, (liraglutide), mimics a hormone called GLP-1 to stimulate natural insulin production.