As a Texas medical doctor and Dallas Januvia/Byetta/Victoza dangerous drug Pancreatic Cancer attorney I am providing this latest information and investigation from the FDA.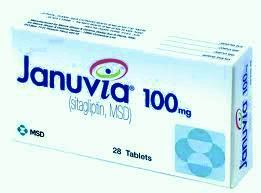 According to the FDA notice, posted on March 14, the agency is:
"Evaluating unpublished new findings by a group of academic researchers that suggest an increased risk of pancreatitis, or inflammation of the pancreas, and pre-cancerous cellular changes called pancreatic duct metaplasia in patients with type 2 diabetes treated with a class of drugs called incretin mimetics. These findings were based on examination of a small number of pancreatic tissue specimens taken from patients after they died from unspecified causes."
FDA urges both patients and health care professionals to report adverse events involving incretin mimetics to the FDA MedWatch program.
Incretin Mimetics Under Investigation
This class of diabetes drugs, known as incretin mimetics, includes:
Exenatide (Byetta, Bydureon), Liraglutide (Victoza), Sitagliptin (Januvia, Janumet, Janumet XR, Juvisync), Saxagliptin (Onglyza, Kombiglyze XR), Alogliptin (Nesina, Kazano, Oseni) and Linagliptin (Tradjenta, Jentadueto)
What are Incretin Mimetics?
Incretin mimetics known as glucagon-like peptide-1 receptor agonist, or GLP-1 agonist, and dipeptidyl peptidase-4 inhibitors, or DPP-4 inhibitors, mimic incretin hormones action, reduce glucagon levels, and inhibit an enzyme called DPP-4.
Incretin Mode of Action
Incretins are gut hormones or chemical transmitters that your body produces to stimulate insulin release in response to a meal. As your blood sugar rises, the drug stimulates your pancreas to release insulin. It also prevents your pancreas from releasing too much of another hormone called glucagon. Insulin and Glucagon hormones are involved in maintaining steady blood sugar levels.
Incretin Mimetics inhibit DPP-4, a protease enzyme that destroys the hormone GLP-1.
Sitagliptin, manufactured by Merck and sold under the name Januvia, received FDA approval in 2006. Saxagliptin (Onglyza), another DPP-4 inhibitor, was approved in July 2009, followed by Linagliptin (Trajenta) in 2011.
Cancer Links With Incretin Mimetics
One of the known side effects listed on the "Warnings and Precautions" section of the drug label is acute pancreatitis. According to a study published on February 25 in the journal JAMA, exenatide or sitagliptin doubled the risk of developing acute pancreatitis.
These drugs may also cause pancreatic duct metaplasia (pre-cancerous cellular changes). Previous research has indicated a connection of thyroid, colon, melanoma, and prostate cancer.
Medical Studies
A 2006 study found that "the use of DPP-4 inhibitors together with GLP-2 led to increased proliferation as well as elevated migratory activity. Therefore, the use of DPP-4 inhibitors could increase the risk of promoting an already existing intestinal tumor and may support the potential of colon cancer cells to metastasize."
In 2010, researchers concluded that "although the data on the effects of DPP-IV inhibitors in humans are scarce, the increased risk of infections and the tendency towards a higher incidence of some tumors fall in line with experimental evidence suggesting the possibility of their adverse immunological and oncological effects."
According to a 2011 study in the journal Gastroenterology "data are consistent with case reports and animal studies indicating an increased risk for pancreatitis with glucagon-like peptide-1 based therapy. The findings also raise caution about the potential long-term actions of these drugs to promote pancreatic cancer, and DPP-4 inhibition to increase risk for all cancers."

In 2013, researchers warned DPP-4 "is implicated in regulation of malignant transformation, promotion and further progression of cancer, exerting tumor-suppressing or even completely opposite – tumor-promoting activities."
The risk of pancreatic cancer and pancreatitis from Byetta and Januvia was demonstrated in a study published last month in JAMA Internal Medicine. The study suggested that taking the medications may double the risk of hospitalization due to pancreatitis and researchers expressed concern that this may ultimately caused some users to develop pancreatic cancer.
How Does Incretin Mimetics Promote Cancer?
DPP-4 is a tumor suppressor, so by inhibiting DPP-4, you are continuously inhibiting one of your body's natural cancer suppressing mechanisms. According to Januvia's drug information, the drug inhibits the DPP-4 enzyme for 24 hours, and you take it daily. So you are effectively permanently blocking the activity of a tumor suppressor gene.