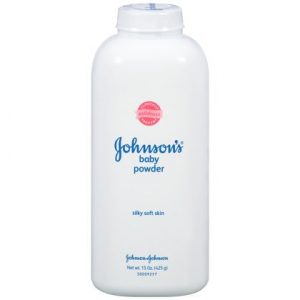 After a second jury in three months found Johnson & Johnson liable for ovarian cancer potentially caused by their talcum powder products, the company is under extreme pressure to settle its other claims.
In the latest case, a jury awarded Gloria Ristesund $55 million after she suffered from ovarian cancer potentially caused by Johnson and Johnson's talcum products.
There are about 1,200 other lawsuits claiming a talc-ovarian cancer link filed against Johnson & Johnson.
The lead counsel on the Ristesund case suggested Johnson and Johnson should end all litigation and set up a collection fund.
"I suggest we bring this thing to a close before it gets any further. Work out a settlement plan," he said.
What is remarkable about the Ristesund case is that the attorney for the plaintiff did not ask the jury for a specific award amount. The jury decided on its own to award Ms. Ristesund $55 million.
"In closing argument, you usually ask for a specific amount or a range of amount," Ristesund's attorney said. "In this case we said, 'Jury it's up to you. You've heard the evidence and seen the documents. Whatever you think.' They actually picked that number."
And that is where Johnson and Johnson's troubles start piling on.
If a jury awards the other 64 women in a manner similar to how they awarded the previous two cases, and there is reason to believe they would, Johnson and Johnson could be forced to award nearly $4 billion in damages. This multi-billion dollar loss is even before the other 1,200 pending lawsuits are reviewed.
And recent medical studies have not had favorable outcomes for Johnson and Johnson.
A study published earlier this month by Dr. Daniel Cramer shows that women who use talc regularly on their genitals have a 33% higher chance of getting ovarian cancer. Dr. Cramer has studied talc-ovarian cancer links for 30 years.
"Our research was the first to demonstrate an epidemiologic association between the use of talc powder in the genital area and an increased risk for ovarian cancer in 1982. Since that time, there has been more than 20 studies addressing this association," Dr. Cramer said in a statement. "Our most recent study demonstrates a substantially greater risk in women who used the product on a daily basis for more than 20 years, particularly for serous ovarian cancer arising pre-menopausally."
Currently, our law firm is reviewing cases from across the country. If you or a loved one suffered from ovarian cancer after using Johnson and Johnson's baby powder or other talc products, contact us immediately.