Product liability lawsuits against generic drugs are facing a tough uphill battle, which usually ends in dismissal, as exemplified by the Fosamax update below.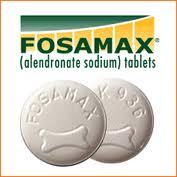 U.S. District Judge Joel A. Pisano, has dismissed claims against Watson Pharmaceuticals, the manufacturer of generic versions of the popular osteoporosis drug. Plaintiffs had alleged that their generic version of Fosamax caused femur fractures to develop suddenly, with little or no trauma at all.
Following a court order on January 17, Watson Pharmaceuticals has been dismissed as a defendant in several Fosamax lawsuits. These were filed by plaintiffs who suffered an atypical femur fracture after taking generic versions of the drug.
Pliva v. Mensing
The order comes as a result of a recent Supreme Court decision in Pliva v. Mensing, which allows generic drug makers to be shielded from liability for failure to warn about harmful or even deadly side effects of medications they make, since FDA regulations require that their products must carry the same warnings as the name-brand versions.
The complaints against Watson raised similar allegations to those that have also been filed against Merck, the manufacturer of the name brand version of the medication.
In these cases, plaintiffs allege that the drug makers failed to adequately research the side effects of Fosamax or provide adequate warnings to consumers of the medical community.
FDA Warnings for Fosamax
In October 2010, the FDA required new warnings about the risk of bone fractures from Fosamax and other similar bisphosphonate medications.
Merck and generic Fosamax makers now warn consumers that they should seek immediate medical attention if they experience new groin pain or thigh pain while taking the drug, which can occur weeks or months before a complete Fosamax thigh bone fracture.
All federal Fosamax lawsuits over femur fractures have been consolidated as part of an MDL, or multidistrict litigation, which is centralized before Judge Garrett E. Brown in the U.S. District Court for the District of New Jersey.
Visit my website for further Fosamax femur fracture information