As a Dallas Fosamax Femur Fracture attorney I am reporting the following update regarding the Fosamax Long Bone Lawsuits.
The long-term use of Fosamax is linked to an increased risk of femur fractures. We are reviewing and accepting Fosamax lawsuits nationwide. Women throughout the United States have reported suffering spontaneous femur fractures while on Fosamax, Merck's osteoporosis drug.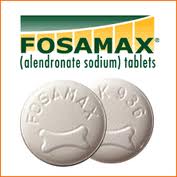 The femur, or thigh bone, is one of the strongest bones in the human body. Side effects of Fosamax may weaken the ability of the bone to repair itself from microdamage, increasing the risk of a bone fracture over time.
Merck has failed to adequately research their osteoporosis drug or warn about this potential Fosamax problem. A Fosamax femur fracture lawsuit, may result in financial compensation for users who have suffered broken bones.
Fosamax (alendronate sodium) has been prescribed to millions of people in the United States since it was approved in 1995 for treatment of osteoporosis and Pagets disease of the bone.
While Fosamax is prescribed to treat osteoporosis and reduce the risk of hip fractures and long bone fractures, the mechanism of action, which prevents bone turn-over, could make some users vulnerable to certain types of fractures.
Merck faces about 1,000 lawsuits over Fosamax jaw bone problems which can cause deterioration or decay of the jaw; a condition known as osteonecrosis of the jaw (ONJ). The federal Fosamax ONJ lawsuits have been consolidated and centralized into a multidistrict litigation (MDL) in the U.S. District Court for the Southern District of New York.
If you, a friend or family member experienced a broken thigh bone on Fosamax, request a free consultation and claim evaluation to review your rights with one of our Fosamax lawyers.

Information and commentary provided by Dallas Fort Worth Personal Injury Attorney Dr Shezad Malik. The Dr Shezad Malik Law Firm can be contacted in Dallas toll free at 214-390-3189. If you or a loved one has been injured from Fosamax Femur Fracture, please fill out our contact card for a free consultation.