Dr Shezad Malik Law Firm is currently evaluating and accepting Fosamax long bone fracture cases and defective drug product liability claims. We are providing this Fosamax lawsuit update for the benefit of our readers and current Fosamax injury clients.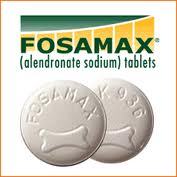 All federal Fosamax Femur low-impact bone fractures lawsuits have been consolidated for pretrial proceedings as part of a new MDL, or multidistrict litigation, which will be centralized in the U.S. District Court for the District of New Jersey.
At least 37 Fosamax fracture lawsuits are currently pending in federal district courts throughout the United States, and those cases will be transferred to New Jersey for further litigation. In addition, as new complaints over femur fractures on Fosamax are filed in the federal court system, they will also be added to this new MDL.
Fosamax lawsuits over jaw problems, known as osteonecrosis of the jaw, which will remain centralized as part of a different MDL in the U.S. District Court for the Southern District of New York.
All of the complaints involve similar allegations that side effects of Fosamax, can increase the risk of atypical thigh bone fractures, which often occur with little or no trauma at all. Plaintiffs claim that Merck failed to adequately warn about the risk of femur fractures from Fosamax, or that users should seek immediate medical attention if they experience groin pain, which may occur several weeks before a complete fracture while on Fosamax.
In October 2010, the FDA required new warnings about the risk of bone fractures from Fosamax and other similar bisphosphonate medications. There are currently more than 900 Fosamax jaw lawsuits consolidated in New York, as part of an MDL that was established in August 2006. Fosamax fracture lawsuits were previously excluded from that MDL, because it was determined that the evidence of general causation leading to femur fractures would likely differ substantially from cases dealing with jaw bone damage.

Information and commentary provided by Dallas Fort Worth Personal Injury Attorney Dr Shezad Malik. The Dr Shezad Malik Law Firm can be contacted in Dallas toll free at 214-390-3189. If you or a loved one has been injured from FOSAMAX FEMUR FRACTURE, please fill out our contact card for a free consultation.
Fosamax Lawsuit, Fosamax Femur Fracture, Fosamax Side Effects, Fosamax Lawsuit, Fosamax Risks, Fosamax Femur Fracture Lawsuit, litigation, legal, lawyer, attorney, attorneys, class action lawsuit, lawsuit settlements, attorneys representing individuals and families in Alabama AL, Alaska AK, Arizona AZ, Arkansas AR, California CA, Colorado CO, Connecticut CT, Delaware DE, Florida FL, Georgia GA, Hawaii HI, Idaho ID, Illinois IL, Indiana IN, Iowa IA, Kansas KS, Kentucky KY, Louisiana LA, Maine ME, Maryland MD, Massachusetts MS, Michigan MI, Minnesota MN, Mississippi MS, Missouri MO, Montana MT, Nebraska NE, Nevada NE, New Hampshire NH, New Jersey NJ, New Mexico NM, New York NY, North Carolina NC, North Dakota ND, Ohio OH, Oklahoma OK, Oregon OR, Pennsylvania PA, Rhode Island RI, South Carolina SC, South Dakota SD, Tennessee TN, Texas TX, Utah UT, Vermont VT, Virginia VA, Washington WA, Washington D.C, West Virginia WV, Wisconsin WI and Wyoming WY.
FDA, Info, Risk, Class Action Lawsuit, Fosamax Femur Lawsuit, Fosamax Femur Lawyer, Fosamax Femur Attorney, Lawsuits, Breaks, Lawsuit Fosamax Femur Fracture, 2010. 2011, Fosamax Lawsuit News, Fosamax Lawsuit Class Action Atlanta, Albuquerque, Anaheim, Anchorage, Austin, Baltimore, Billings, Boston, Cleveland, Dallas, Detroit, Denver, Charlotte, Chicago, Columbus, Cincinnati, Fort Worth, Honolulu, Houston, Indianapolis, Jacksonville, Kansas City, Los Angeles, Minneapolis, Memphis, Mesa, Miami, Milwaukee, Nashville, New York, New Orleans, Omaha, Philadelphia, Phoenix, Pittsburgh, San Antonio, Sacramento, San Diego, San Francisco, Seattle, Tulsa, Virginia Beach, Washington D.C., Wichita.