As a Texas medical doctor and Transvaginal Mesh Recall and Replacement Attorney, I am fielding many calls from concerned plaintiffs regarding their implanted Transvaginal Mesh medical device. We are providing the following update and commentary. The FDA recommends surgical mesh be reclassified as "High Risk."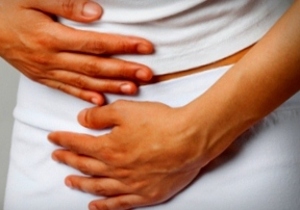 FDA Transvaginal Mesh Safety Alert – Transvaginal Mesh Lawsuit and Class Actions being filed across the Nation. Johnson & Johnson, Boston Scientific Corp. (BSX) and other makers of surgical mesh may have to submit added safety data to regulators to keep their products on the market under a Food and Drug Administration staff recommendation.
The transvaginally implanted products fail to lead to better outcomes than non-mesh repair and should be reclassified as posing a high risk to patients, according to a FDA report. Patient advocates are demanding a recall of the devices, now classified as moderate risk.
The devices were approved through a streamlined process called 510(k) that is used to evaluate products similar to those already cleared and itself is under an agency review. The U.S. Institute of Medicine cited flaws with surgical mesh in July when it urged the FDA to abandon the process and require makers to prove each product is safe and effective on its own merits.
Mesh products "may expose patients to greater risk" than traditional repairs without mesh, FDA staff said in the documents. The agency received 1,503 reports of complications associated with the material from January 2008 to December 2010 when used for pelvic organ prolapse, the FDA said in a safety warning July 13. The devices were used in 75,000 transvaginal surgeries last year, according to the FDA.
The agency advised patients to be aware of risks including mesh erosion, pain and urinary incontinence, and to have annual check-ups after surgery. The FDA said it has cleared 85 surgical mesh devices to treat pelvic organ prolapse from 1992 and 2010.
Consumer advocacy group Public Citizen, based in Washington, said Aug. 25 that the mesh devices should be recalled and reclassified.
According to FDA data, the devices are used in surgeries to address prolapsed organs and incontinence. About 300,000 women underwent surgical procedures last year to repair prolapsed organs.
As a Transvaginal Mesh Lawyer, our attorneys are reviewing and filing cases across the nation. The FDA recently issued a Transvaginal Mesh Safety Alert because the product, primarily manufactured by Bard, Boston Scientific and Johnson and Johnson, has been shown to cause injuries in female patients.
Bard, Gynecare, AMS (American Medical Systems) and Boston Scientific have the largest market shares of transvaginal mesh products.
C.R. Bard's products include:
Bard Pelvitex
Bard Pelvisoft
Bard Pelvilace or Pelvicol
Bard Utrtex
Bard Uretex TO
Bard Uretex TOO2
Bard Uretex TOO3
Gynecare/Ethicon/Johnson & Johnson products include:
Gynecare Prosima
Gynecare TVT Exact
Gynecare TVT Abbrevo
Gynecare TVT Retropubic System
Gynecare TVT
Gynecare TVT Obturator
Gynecare TVT Secur
Gynecare Gynemesh PS
Gynecare Prolift
Gynecare Prolift+M
AMS products include:
AMS MiniArc Precise Single-Incision Sling
AMS MiniArc Single Incision Sling
AMS Monarc Subfascial Hammock
AMS In-Fast Ultra Transvaginal Sling
AMS BioArc
AMS Sparc Self-Fixating Sling System
AMS Elevate
AMS Perigree
AMS Apogee
Boston Scientific products include:
Boston Scientific Arise
Boston Scientific Pinnacle
Boston Scientific Advantage Fit
Boston Scientific Lynx
Boston Scientific Obtryx
Boston Scientific Prefyx PPS
Boston Scientific Solyx