As a Fort Worth Product Liability and Defective drug attorney I am reporting this latest warning from the FDA involving the drug, Multaq.
The Food and Drug Administration (FDA) said that it has received several reports of liver damage with Multaq tablets, including two cases in which patients had to have their livers removed.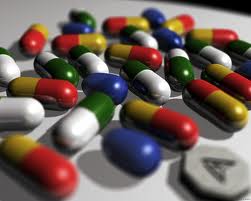 Both female patients were 70 years old, and they had been taking the drug for 4.5 months and six months, respectively.
The FDA said it would add a new warning about the risk for liver damage to the label of Multaq. Multaq already carries a black box warning, the most severe type, stating the drug can cause severe complications, including death, in people with recent severe heart failure and should not be used in those patients.
Sanofi-Aventis SA, the manufacturer of the medication, will send a letter to US doctors telling them that two patients taking the Multaq (dronedarone) medication have suffered liver failure.
Multaq, cleared for sale in 2009, treats atrial fibrillation, a rapid and irregular beating in the heart's upper chambers affecting an estimated two million people in the US, according to the National Heart, Lung and Blood Institute.
According to the FDA, patients taking the drug should call their doctor if they experience symptoms such as itching, yellow eyes or skin, dark urine, loss of appetite, or light-colored stools,

Information and commentary provided by Dallas Fort Worth Personal Injury Attorney Dr Shezad Malik. The Dr Shezad Malik Law Firm can be contacted in Dallas toll free at 888-210-9693. If you or a loved one has been injured from a Defective Drug, please fill out our contact card for a free consultation.