As a Fort Worth DePuy Hip Recall and Injury Attorney I am providing this DePuy Litigation update.
The DePuy Product Liability Attorneys involved with the DePuy Recall and class action lawsuits are scheduled to meet with the federal judge that is presiding over the multi-district litigation (MDL) on January 20th.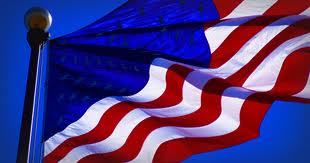 In December, a U.S. Judicial Panel ruled to consolidate all federal DePuy hip recall lawsuits in the Northern District of Ohio. The meeting scheduled for January will allow the Judge to select which attorneys will serve in leadership roles for the plaintiffs and the defendants.
Over 100 DePuy hip recall lawsuits have already been transferred to the MDL Court, and thousands more are expected to be filed or transferred in the coming months.
The claims are being consolidated in an effort to reduce the burden on the court system. All of the cases that have been and will be filed under the MDL will have similar allegations against a common defendant, DePuy Orthopedics and its parent company Johnson & Johnson. Many claims will be seeking similar damages resulting from similar injuries and much of the same discovery will be applicable to a majority of the claims.
DePuy ASR hip implants were recalled by DePuy last year after it was discovered that the metal on metal implants had an extremely high rate of failure, but most of damage had already been done. Over 90,000 people world wide were implanted with the defective devices between the 2005 launch and the recall some five years later. It is estimated that about 35,000 defective DePuy hips were implanted in the United States alone.
Patients implanted with a recalled DePuy hip implant may still be at risk for problems related to the release of small particles from the metal-on-metal devices, even if they have not experienced pain or other symptoms. Therefore, if you have received an implant involved in the DePuy hip replacement recall, do not wait until you experience symptoms of DePuy hip problems to learn your legal rights.

Information and commentary provided by Dallas Fort Worth Personal Injury Attorney Dr Shezad Malik. The Dr Shezad Malik Law Firm can be contacted in Dallas toll free at 888-210-9693. If you or a loved one has been injured from a DePuy Hip, please fill out our contact card for a free consultation.
Click here for Map and location.