The Food and Drug Administration has ordered all producers of "metal-on-metal" artificial hips to undertake studies, which have been linked to high early failure rates and severe health effects.
The producers of "metal-on-metal" hips will have to conduct studies of patients to determine whether the implants are shedding high levels of metallic debris.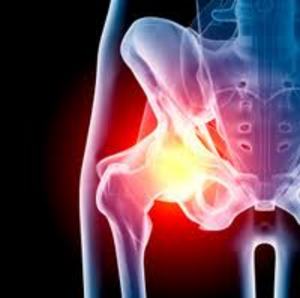 The FDA on May 6 sent the request to J&J and 20 other device makers, including Biomet Inc., Stryker Corp. and Zimmer Holdings Inc., asking them to conduct postmarket surveillance of the hip replacements.
Metal-on-metal hips, in which the ball-and-socket components are made from metals like cobalt and chromium, accounted for about one-third of the 250,000 hip replacement procedures preformed annually in the United States.
In March, the British Orthopaedic Association, reported that one model of all-metal hip made by a unit of Johnson & Johnson was projected to fail in one-half of the patients who received it within six years after implant. The company no longer sells the ASR device.
The British medical group also estimated, based on hospital data, that the early failure rate for all-metal hips made by other manufacturers was higher than expected, ranging from 12 to 15 percent within five years after implant. Artificial hips are designed to last for 15 years or more.
According to Dr. Maisel, the F.D.A. official, it was up to each manufacturer to determine how to conduct its studies. Under the agency rule, producers have 30 days to file a proposed plan with the F.D.A. He also said companies would be expected to collect information from patients who received the devices, including taking blood samples to determine the levels of metallic ion in their systems.
The companies are also being asked to determined how frequently the devices are failing.
"This is the largest group of studies that we have asked for," for an approved class of devices, said Dr. Maisel.
Along with the DePuy division of Johnson & Johnson, other major producers of hip implants include Zimmer, Stryker, Biomet and Wright Medical.

Information and commentary provided by Dallas Fort Worth Personal Injury Attorney Dr Shezad Malik. The Dr Shezad Malik Law Firm can be contacted in Dallas toll free at 888-210-9693. If you or a loved one has been injured from a Metal on Metal hip replacement from DePuy, Zimmer, Stryker, Biomet and Wright Medical, please fill out our contact card for a free consultation.