The world's largest company Exxon Corp promised the residents of a Baltimore County neighborhood that the company would "pay money damages to the people who were harmed" by a 26,000-gallon gasoline leak that contaminated the groundwater beneath their homes two years ago.
This is a trial in which 309 plaintiffs claimed that the oil giant was careless in looking after its facilities and the responsible party There are real damages in this case. Some plaintiffs have suffered emotional distress and some plaintiffs have suffered loss in property values.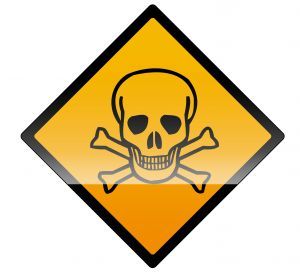 The plaintiffs' allege that Exxon had known for at least seven years before the incident that the electronic leak detectors it used at its gas station in Jacksonville were defective. Also that the company failed to monitor them properly or replace them with a more reliable brand.
Exxon said that, while the company accepted liability for actual, proven harm, it did not commit fraud or act with "intentional malice" or negligence. Exxon claims that they made every effort to begin cleaning up the mess as soon as the underground leak was discovered on Feb. 17, 2006 – which was later determined to be 37 days after it had sprouted from a high-pressure pipe.
If you or a family member has been injured because of the fault of someone else; by negligence, personal injury, slip and fall, car accident, medical malpractice, trucking accident, drunk driving, bad product, toxic injury etc then please contact the Doctor Attorney Dr. Shezad Malik of Southlake, Texas. For a no obligation, free case analysis, please call 817-255-4001 or Contact Me Online.
Legal Analysis: Too many toxic spills going on by the big oil and gas companies; any wonder cancer rates are going up. Ground water contamination rehab takes many years to clean up and still it is not all gone. Who wants to live next to an oil puddle?