There is a new warning from the U.K. health officials, that states patients who received combination DePuy MITCH and Stryker Accolade metal-on-metal hip replacement components are experiencing a high failure rate.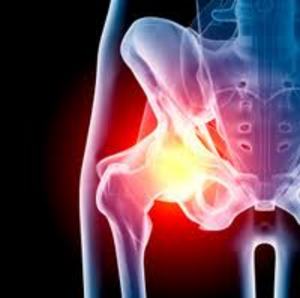 The U.K. Medicines and Healthcare products Regulatory Agency (MHRA) issued a medical device alert (pdf) on April 2, stating that there is an increased rate of revision surgery among patients who had a DePuy MITCH acetabular cup/modular head used in combination with uncemented Stryker Accolade femoral stems.
The MHRA is advising orthopedic surgeons not to use the components together and to follow up on all patients implanted with the combination of DePuy and Stryker components as part of a metal-on-metal total hip replacement.
The warning was issues, following an analysis of data from the England and Wales National Joint Registry (NJR), which discovered a cumulative revision rate of 8.8% for MITCH TRH hip resurfacing systems.
This is higher than what the U.K. National Institute for Health and Clinical Excellence (NICE) considers acceptable, and when the DePuy MITCH hip is combined with the Accolade femoral stems, the failure rate increases to 10.7%.
MHRA indicated that patients who received the implant combination should be tested annually for signs of elevated cobalt and chromium blood levels from the hip replacement, which could indicate that they are suffering from metallosis.
Patients who have elevated cobalt and chromium blood levels, are recommended that they should get a second blood test three months later. The elevated level of metal ions indicates the potential for soft tissue damage, especially if the number is rising.
In cases where high levels of metal ions are detected, MHRA recommended that the patient undergo an ultrasound or magnetic resonance imaging to look for potential damage.
The MITCH TRH components were manufactured by Finsbury Orthopaedics and distributed by Stryker in the U.K. from May 2006 through October 2011. Finsbury was acquired by DePuy Orthopaedics in 2009, which is a subsidiary of Johnson & Johnson.
The warning is another nail in the coffin for metal-on-metal hip resurfacing and replacement systems, which have been the target for an industry-wide metal-on-metal hip recall.
In August 2010, a recall for the DePuy ASR metal-on-metal hip system was issued after it was discovered that about one out of every 8 of the hip implants were failing within five years of surgery. More than 3,500 people throughout the United States are now pursuing a DePuy ASR hip lawsuit after experiencing problems with the implant.
Similar product liability lawsuits have also been filed over problems with other metal-on-metal hip systems, such as the DePuy Pinnacle, Wright Medical Conserve Plus and the BioMet M2A-Magnum.
In May 2011, the FDA asked device manufacturers to obtain more information about the danger level of the metal particles released by hip replacements, how much metal they actually release and the potential side effects of metallosis.
Last week, the FDA announced that an independent panel of experts will review the safety concerns with metal-on-metal hip replacement and resurfacing systems, and make recommendations about any regulatory actions that should be taken to protect consumers from the risks associated with cobalt and chromium that may be released into the body.