As DePuy ASR and DePuy Pinnacle metal on metal hip failure and replacement attorney, I have written extensively about the inherent early failure problems associated with metal on metal hips like the DePuy ASR, Pinnacle hip replacement models and others made by Biomet (Biomet M2a Magnum), Zimmer, Smith and Nephew and Wright (Conserve and ProFemur).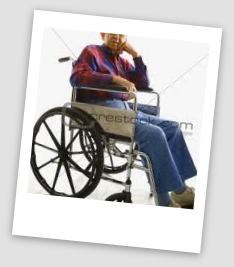 Johnson & Johnson faces more damaging and costly sequel to the $3 billion recall of its ASR all-metal artificial hips in August of 2010. The DePuy ASR recall was one of the most expensive medical device failures in U.S. history.
There are 1,600 lawsuits pending in U.S. District Court for the Northern District of Texas, centralized in Dallas. The Pinnacle metal-on-metal hip system is also manufactured by Johnson & Johnson.
DePuy Pinnacle Failure
According to experts who are tracking large groups of patients with both products estimate that more than 10 percent of the Pinnacle all-metal hips will have failed in the next two to three years.
Were Consumers sold a bill of goods?
Metal-on-metal hip implants were sold on being more durable than those made of other materials, such as polyethylene or ceramic. They are meant to last up to 15 years, in reality, many patients are having hip replacements long before then.
DePuy ASR and Pinnacle Problems
Many patients with the Pinnacle metal-on-metal device are experiencing the same problems as those who got the ASR product, including pain and swelling, limited mobility, gait disturbance and easy dislocation. In fact these signs and symptoms are being faced all metal on metal recipients, irrespective of the manufacturers. According to plaintiff attorneys, J&J could end up paying nearly $5 billion to cover revision surgeries alone.
What is Metallosis?
According to medical experts, the biggest concern is the elevated levels of cobalt and chromium in the bloodstream resulting from grinding action of the all-metal implants, which leads to microscopic metal debris, especially in the interface between the ball and acetabular cup.
This leads to a medical condition known as Metallosis, and can lead to cardiovascular, neurological, renal and thyroid problems, in addition to destroying hip soft tissue, muscle and bone. In other words, both local and widespread systemic effects
Scope of the U.S. Metal on Metal Hip Problem
More than 500,000 patients in the United States have received metal-on-metal hips, according to government data. Of those patients, an estimated 150,000 received the Pinnacle device, and 37,000 got the ASR implant.
Other Metal on Metal Hip Manufacturer Lawsuits
Other manufacturers of total hip replacement systems, including Smith & Nephew, Zimmer Holdings, Wright Medical and Biomet Inc. face similar complaints. The next most widely used product belongs to Biomet, which is defending itself against lawsuits over its metal-on-metal M2a Magnum Hip System.
FDA Monitoring
The FDA has been monitoring problems with all-metal hip implants and held a hearing in June to discuss the safety issues and metallosis problems. The panel concluded there was little reason for surgeons to use these devices given the risks.
DePuy ASR Failure Rate
According to a study released last March by the British Orthopaedic Association and the British Hip Society indicated a failure rate of up to 49 percent after six years – nearly four times the rate cited by DePuy when it recalled the device.
Dr David Langton is an orthopedist who has studied all-metal implants for years and supplied the two British organizations with data. He said he expects the ASR failure rate to rise to 80 percent at eight years. Based on a cohort of about 1,000 patients he is tracking at North Tees Hospital in the UK, the Pinnacle metal-on-metal hip has a failure rate of 8 percent at five years. He said that rate climbs to 16 percent after 6-1/2 years.