As a Texas medical doctor and DePuy ASR recall and DePuy Pinnacle replacement attorney I am providing this timely update for folks who have been injured by defective metal-on-metal hip replacement implants.Judge David Katz of the U.S. District Court, District of Northern Ohio has scheduled the first bellwether trials in the DePuy Orthopaedics, Inc. ASR Hip Implant Products Liability Litigation(MDL No. 2197) for May 6, 2013 and July 8, 2013.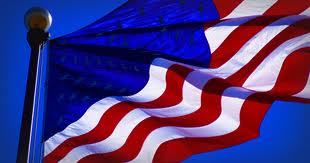 What are Bellwether Trials?
Bellwether Trials are the first trials to take place in an MDL and the result will shape future trials and predict how other juries are likely to rule in the thousands of additional metal-on-metal hip implant lawsuits. A successful plaintiff result could pave the way for a global mass settlement.
DePuy ASR 2010 Recall
DePuy Orthopaedics issued a global recall of the ASR Hip Resurfacing System and ASR Acetabular System in August 2010, after data from the National Joint Registry of England and Wales showed that 1 out of every 8 patients who had received the devices had to undergo revision surgery within five years of receiving it.
There are more than 4,200 lawsuits pending against DePuy and Johnson & Johnson in the Ohio MDL federal litigation. Approximately another 2,000 cases are pending in state courts throughout the United States
Recent Las Vegas DePuy Pre-Trial Settlement
A Nevada DePuy trial involving 3 Nevada plaintiffs, that was set for December 2012, according to sources has recently settled for confidential amounts.
What is DePuy ASR Metal on Metal Hip?
The DePuy ASR device is a metal-on-metal hip implant and the acetabular (hip) and femoral (femur) components are both made of metal.
What is Metallosis?
Metallosis, is a destructive medical condition that is caused when these metal parts grind against each together, releasing metal microscopic fragments, which can be absorbed into the blood and local tissue. Metallosis can cause early failure of the implant, the development of pseudotumors, swelling, inflammation and pain.
DePuy ASR Hip Failure Recall & DePuy Pinnacle Replacement
DePuy ASR Hip Lawsuits Filing Deadline Approaches Posted August 4, 2012, DePuy ASR & Pinnacle Metal Hip Failure Problems Posted on July 14, 2012, Stryker Rejuvenate Modular and ABG II Modular-Neck Hip Stems Recalled Posted July 10, 2012, Biomet M2a Hip Lawsuits Heading to MDL Posted on July 7, 2012, FDA: No Use for Metal-on-Metal Hips Posted July 2, 2012