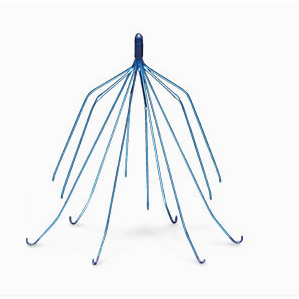 Cook Medical, the makers of Gunther Tulip and other IVC filters, continue to face lawsuits from consumers who have accused the manufacturer of "selling dangerous medical devices and failing to warn about the risks" consumers face.
Parker Thompson, a man from Texas who was implanted with the IVC filter in 2005, is the latest person to file a lawsuit against Cook Medical over their Gunther Tulip device. Thompson joins approximately 400 other people who are suing the Gunther Tulip IVC filter manufacturer in the U.S. District for the Southern District of Indiana.
The lawsuits allege that some of Cook's blood-clot filters have broken apart, moved or poked through the blood vessel where they are implanted.
The Gunther Tulip IVC filter is a retrievable filter that was often implanted in a person's body for much longer than what the FDA originally recommended. A 2012 study of Celect or Gunther Tulip filters showed that all the filters in the study had some degree of perforation after two and half months. Another study showed that some patients might not show any symptoms of the filter not working properly.
"There are probably tens of thousands of people that are walking around with a perforated vena cava and have absolutely no idea," an attorney familiar with the lawsuits said. "You've got a massive public health risk in the United States."
Our law firm handles Gunther Tulip and other IVC filters lawsuits from across the country. If you or a loved one was injured as a result of an IVC filter, contact our office immediately.