As a Plavix Dangerous Drug attorney and Texas medical doctor, I am providing this Plavix litigation update.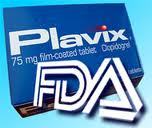 Plavix manufacturers Bristol-Myers Squibb and Sanofi-Aventis are calling for the centralization and consolidation of all Plavix lawsuits filed in federal courts throughout the United States on behalf of users of their blockbuster blood thinner who allege that side effects of Plavix resulted in serious personal injuries and even death.
The U.S. Judicial Panel on Multidistrict Litigation will hold a hearing On December 1, to determine whether at least 13 lawsuits over Plavix filed in New Jersey, New York and Arizona should be centralized before one judge for coordinated handling during pretrial proceedings.
Bristol-Myers Squibb and Sanofi-Aventis are arguing that centralizing the cases before Judge Freda Wolfson in the U.S. District Court for the District of New Jersey would serve the convenience of the parties, prevent duplicative discovery and conflicting pretrial rulings from different judges.
The Plavix suits allege that the drug makers failed to adequately research their medication or warn about the risk of Plavix side effects, which could increase the risk of serious and potentially life-threatening bleeding, as well as a rare blood disorder known as thrombotic thrombocytopenic purpura (TTP).
In filed opposition statements, plaintiffs gave a number of reasons they feel consolidation would further slow their cases. The plaintiffs argue that the New Jersey cases are advanced in their depositions, and combining them with the cases from New York and Arizona would slow things down considerably. They also claim that the non-New Jersey cases are much newer and will involve recent events, like the FDA's 2010 black box warning that some genetic traits prevent Plavix from being effective, that are irrelevant to the New Jersey cases.
The U.S. Food and Drug Administration on March 2010, added a boxed warning to the anti-blood clotting drug Plavix (clopidogrel), alerting patients and health care professionals that the drug can be less effective in people who cannot metabolize the drug to convert it to its active form.
Plavix reduces the risk of heart attack, unstable angina, stroke, and cardiovascular death in patients with cardiovascular disease by making platelets less likely to form blood clots. Plavix does not have its anti-platelet effects until it is metabolized into its active form by the liver enzyme, CYP2C19.
People who have reduced functioning of their CYP2C19 liver enzyme cannot effectively convert Plavix to its active form. As a result, Plavix may be less effective in altering platelet activity in those people. These "poor metabolizers" may not receive the full benefit of Plavix treatment and may remain at risk for heart attack, stroke, and cardiovascular death.
Defendants argue that the cases all involve common fact issues surrounding the drug makers' research and development of Plavix. They also argue that the timing for consolidation is appropriate, as no single case has reached the phase of depositions of "common" fact and expert witnesses who may have knowledge relevant to all Plavix suits.
Plavix (clopidogrel) is prescribed to prevent blood platelets from sticking together to form clots. It is often prescribed to reduce the risk of heart attacks, strokes and blood clotting when drug coated stents are used in patients with arteriosclerosis and in other at-risk patients.
Plaintiffs allege that they suffered injuries as a result of their unnecessary use of Plavix, such as gastrointestinal bleeding, severe ulcers and a rare blood disorder known as TTP. Some complaints also allege that Plavix did not provide the promoted benefit of reducing the risk of a heart attack or stroke, raising questions about the effectiveness of Plavix among some users.
In November 2009, the FDA issued a public health advisory warning that side effects of Prilosec may interfere with Plavix effectiveness, increasing the risk of heart attack, death or other injuries for patients.
In March 2010, a Plavix "black box" warning was added to alert patients and healthcare professionals that the anti-clotting drug may not work in some patients due to genetics. The FDA indicated that a genetic test is available to determine whether patients are able to metabolize Plavix efficiently and suggested that doctors should consider another medication for at-risk patients who are confirmed to have the gene variant.