As a Dallas Dangerous Drug attorney, I am writing about this interesting medical study in the recent American Journal of Medicine.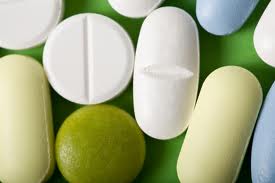 According to the findings of a new medical study, patients with hypertension and heart problems who regularly take common over-the-counter painkillers could be at a greater risk of heart attack, stroke and death.
Non-steroidal anti-inflammatory drugs (NSAIDs) have been used in pain management in patients with osteoarthritis and other painful conditions. In the United States an estimated 5% of all visits to a doctor are related to prescriptions of non-steroidal anti-inflammatory drugs and they are among the most commonly used drugs. In 2004, rofecoxib, VIOXX, marketed as a cyclo-oxygenase-2 (COX 2) selective inhibitor, was withdrawn from the market after the results of a randomized placebo controlled trial showed an increased risk of cardiovascular events associated with the drug.
In this recent study, patients with heart disease and high blood pressure were at 47% increased risk of the cardiovascular events if they were chronic users of non-steroidal anti-inflammatory drugs (NSAIDs), examples include Advil, Aleve, Celebrex, Motrin and the recalled drug Vioxx.
The findings were published in the latest issue of The American Journal of Medicine. The study looked at data on 882 long-term NSAID users and 21,694 nonchronic NSAID users. All had hypertension and heart disease and had an average age of 65. Researchers found that 4.4 out of every 100 chronic NSAID users suffered a nonfatal heart attack, nonfatal stroke, or died. The rate was only 3.7 out of 100 for nonchronic NSAID users.
After five years of chronic NSAID use, high blood pressure patients with heart disease were at 126% increased risk of death and 66% increased risk of heart attack.
In June, Danish researchers published a study that found that NSAIDs could cause abnormal heart rhythms. That study, published in the British Medical Journal, found a 40% to 70% increase in the risk of atrial fibrillation among NDAID users. Use of non-aspirin NSAIDs was associated with an increased risk of atrial fibrillation or flutter. Compared with non-users, the association was strongest for new users, with a 40-70% increase in relative risk (lowest for non-selective NSAIDs and highest for COX 2 inhibitors). Atrial fibrillation or flutter needs to be added to the cardiovascular risks to be considered when prescribing NSAIDs.
In January, researchers found that all NSAIDs appeared to increase the risk of heart problems, and all except Aleve carried an increased risk of cardiovascular death. The study was published in the British Medical Journal, focusing on nonsteroidal anti-inflammatory drugs (NSAIDs). The researchers looked at the cardiovascular risk of seven different generic NSAIDs, including generic Aleve (naproxen), Advil and Motrin (ibuprofen), Voltaren and Cataflam (diclofenac), Celebrex (celecoxib), Arcoxia (etoricoxib), Vioxx (rofecoxib) and Prexige (lumiracoxib).
In June 2010, Danish researchers published a study that found evidence of NSAID heart problems, with the recalled drug Vioxx, as well as Voltaren and Cataflam being linked to the highest risk of death due to cardiovascular problems. Voltaren and Cataflam were also associated with double the risk of heart attack, while Vioxx was linked to triple the increased risk. The study was published in Circulation: Cardiovascular Quality and Outcomes, that indicated the class of drugs, which include Motrin and Advil, increase the risk of cardiovascular problems in healthy users. The study indicates that the risk appears to vary widely from brand to brand, with Vioxx, Voltaren and Cataflam as the worst offenders, and the pain reliever Aleve actually appearing to lessen the risk of death.
Lawsuits over Vioxx were filed by thousands of people following a September 2004 recall of the drug amid reports that it increases the risk of heart attacks and strokes. The prescription medication, which was approved for treatment of chronic pain from arthritis and other conditions that cause acute pain, was used by more than 80 million people worldwide.
Keywords: Coronary artery disease, Hypertension, Myocardial infarction, Nonsteroidal anti-inflammatory drugs, NSAIDs, Advil, Aleve, Cataflam, Celevrex, Heart Attack, Heart Disease, Motrin, Stroke, Vioxx

AREAS OF PRACTICE:Our Dallas Fort Worth Personal Injury and Wrongful Death Attorneys and Lawyers have extensive experience in the areas of: car and truck accident, sexual abuse, tractor trailer and commercial vehicle litigation, medical malpractice, wrongful death, serious auto accidents and car wrecks, bus accidents, dog bites, product liability, brain/head injuries, burn and electrical injuries, spinal cord injuries, premises liability/slip and falls, negligent security, and many other types of personal injury cases.
Call us toll-free at 214-390-3189  or send us an e-mail to schedule a free initial consultation about a car accident, slip and fall premises liability claim or any other personal injury or wrongful death case. We handle all cases on a contingency basis, which means you pay nothing unless we accomplish our mission of getting justice for you.