Parents are worried about a chemical substance found in the popular sealants that are painted on children's molars to prevent decay.
The chemical is bisphenol-A, or BPA, which is widely used in the making of the hard, clear plastic called polycarbonate, and is also found in the linings of food and soft-drink cans. Most human exposure to the chemical clearly comes from the food supply. But traces have also been found in dental sealants.
Although the Food and Drug Administration (FDA) has reassured consumers that the chemical appears to be safe, it has received increasing scrutiny in recent months from health officials in the United States and Canada. See earlier post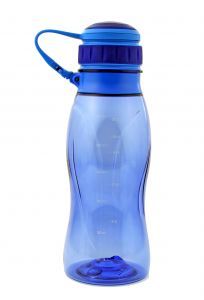 The National Toxicology Program (NTP) has raised concerns about BPA, especially with childhood exposure from the chemical that leaches out from polycarbonate baby bottles and the linings of infant formula cans. The 2003-4 National Health and Nutrition Examination Survey by the Centers for Disease Control (CDC) and Prevention found detectable levels of BPA in 93 percent of urine samples collected from more than 2,500 adults and children over 6.
BPA has estrogenlike effects (female hormone), and animal studies have suggested that exposure may accelerate puberty and raise a potential risk of cancer. Last month The Journal of the American Medical Association (JAMA) reported that adults with higher levels of BPA in their urine were more likely to have heart disease or diabetes.
Dental sealants have the consistency of syrup so that they can seep into the crevices of molars. A light is used to harden the sealants, which are then buffed smooth. The coatings prevent the growth of bacteria that promote decay in the grooves of molars.
A clinical study earlier this year in The Journal of the Canadian Dental Association, looked at 11 major studies of BPA exposure from dental sealants. That review, financed by the nation's health system and conducted by researchers with no industry ties, concluded that patients were not at risk for exposure to the chemical. And it noted that dentists and patients could further limit any exposure with simple steps like buffing tooth surfaces and gargling and rinsing after sealants are applied, all of which are standard practices in most dental offices.
Legal Analysis: BPA is bad stuff and we need to eliminate it from our diet.