The U.S. District Judge presiding over the federal transvaginal mesh litigation has chosen four Boston Scientific cases that will be considered for early bellwether trials, scheduled to start in 2014.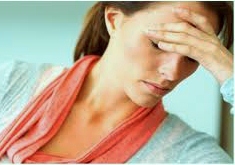 Litigation Continues to Grow
There are more than 22,500 federal lawsuits involving vaginal mesh pelvic repair systems manufactured by different companies. These mesh products have been associated with severe injuries when the device eroded through the vagina.
U.S. District Judge Goodwin is currently overseeing 6 different federal multidistrict litigation (MDLs), which have been established for Boston Scientific, C.R. Bard, American Medical Systems (AMS), Ethicon, Coloplast and Cook Medical.
Bellwether Trials Set
A small group of cases are being prepared for early trial dates, known as "bellwether" cases. Bellwether trials are formulated to assist the parties determine how juries are likely to respond to presented evidence and testimony.
Bellwether trials are common place in complex pharmaceutical and medical device litigation and a successful outcome usually pave the way for a global settlement.
Boston Scientific Bellwether Trials
Representative cases for bellwether selection include women were between 40 and 60 years old when they had the pelvic mesh surgeries, with three or less revision surgeries.
Judge Goodwin has also limited to women who received only the Boston Scientific Obtryx, Advantage/Fit, Pinnacle or Uphold products, excluding cases where multiple different products were used.
The first two Boston Scientific bellwether trial dates, which are scheduled for February 11, 2014 and June 17, 2014.
Pelvic Mesh Litigation Settlements and Trials
In Bard Avaulta mesh lawsuits, Judge Goodwin is currently in the middle of a series of four bellwether trials. The first case in July ended with a $2 million verdict, including punitive damages designed to punish Bard for failing to warn women about the risk of side effects.
In the second case, the parties reached an agreement to settle the vaginal mesh lawsuit during the first day of trial. The third case is expected to begin within the next few weeks.
AMS pelvic mesh lawsuits are scheduled to begin in December. According to sources, AMS may attempt a global settlement of cases, the company has already agreed to pay $54.5 million to settle many cases.
Ethicon Gynecare mesh lawsuits are set to go to trial in August 2014. Ethicon's Prolift surgical mesh has already gone to trial in New Jersey, the jury rendered an award of $3.35 million in compensatory damages and $7.76 million in punitive damages.