According to reports, C.R. Bard Inc., has agreed to settle a one of its Avaulta vaginal-mesh implant lawsuits, which allegedly caused severe urinary problems. This case was set for  trial this month in New Jersey.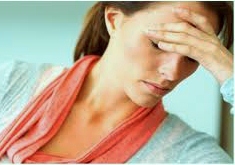 Bard agreed to pay an undisclosed sum to resolve Melanie Virgil's claims that Bard's Avaulta Plus insert caused urinary problems. Virgil's case had been set for a Sept. 23 trial in state court in Atlantic City.
According to the filings, the 56-year-old woman said she needed three surgeries to address urinary problems created by the insert.
This is the second vaginal-mesh case Bard settled before trial, a federal jury in Charleston, West Virginia, ordered the device maker in August to pay $2 million to a woman who blamed the company's Avaulta devices for her injuries.
Bard, is exposed to more than 8,000 claims over the Avaulta line of inserts, which women allege can cause organ damage and make sexual intercourse painful when the devices erode.
Johnson & Johnson, Endo Health Solutions Inc., Coloplast and Boston Scientific Corp. face similar claims that their implants, threaded in place through vaginal incisions, shrink over time.
Multidistrict Litigation MDL Consolidation
Bard is currently in the middle of a series of "bellwether" trials that have been scheduled in state and federal courts nationwide. These early trials and any potential jury verdicts are to encourage settlement negotiations between the parties, and at least two agreements have now been reached.
The majority of the Bard Avaulta cases are pending in the federal court system, where more than 3,400 lawsuits are currently centralized as part of an MDL, or multidistrict litigation, before U.S. District Judge Goodwin in the Southern District of West Virginia.
Judge Goodwin is also overseeing 5 other MDLs involving product liability lawsuits over transvaginal mesh products, including claims against American Medical Systems (AMS), Boston Scientific, Ethicon, Coloplast and Cook Medical.
Other cases have been filed in state courts in New Jersey, Missouri and California.
Bard pulled the Avaulta implants off the market last year after the U.S. Food and Drug Administration ordered all makers of the devices to study rates of organ damage, infection and pain during sex linked to their products.
California Bard Verdict 2012
A California state court jury last year found Bard liable for a woman's injuries related to an Avaulta implant in the first case to go trial in a U.S. court. The California jurors said the company should pay $5.5 million in damages. Bard is liable for only $3.6 million under that state's law.
In August, a West Virginia jury said that Bard should pay $250,000 in compensatory damages and $1.75 million in punitive damages to Donna Cisson, a nurse from Georgia who had an Avaulta Plus device implanted. Cisson said the mesh damaged her organs, in the first case to be tried in federal court.
A second federal trial was scheduled to begin in August 2013, filed by Wanda Queen. A Bard Avaulta settlement was reached on the first day of trial, avoiding another substantial jury award.
The case is Virgil v. C.R. Bard Inc. (BCR), ATL-L6917-10, Superior Court of New Jersey Law Division, Atlantic County (Atlantic City). The Bard consolidated cases are In re C.R. Bard Inc. Pelvic Repair System Products Liability Litigation, 10-md-02187, U.S. District Court, Southern District of West Virginia (Charleston).