Recently, Bard settled the second federal Avaulta bellwether trial over its alleged defective transvaginal mesh devices. The settlement was announced by U.S. District Judge Goodwin, who is supervising the transvaginal mesh product liability lawsuits in Charleston, W.Va.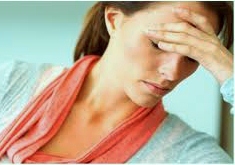 As previously noted, in the first Bard Avaulta bellwether trial, the jury awarded $2 million to a woman who claimed that Bard failed to warn of defects in its product that caused her mesh side effects. The settlement ended the second trial, brought by a North Carolina woman, Wanda Queen. A third bellwether case goes to trial on October 8 and a fourth on November 4.
Over 20,000 Trans Vaginal Mesh Lawsuits Pending
Over 20,000 lawsuits have been coordinated in multidistrict litigation against Bard and five other manufacturers of transvaginal mesh products used to treat pelvic organ prolapse and stress urinary incontinence. Judge Goodwin is also presiding over five other consolidated MDLs involving vaginal mesh products manufactured by other companies, including American Medical Systems (AMS), Boston Scientific, Johnson & Johnson's Ethicon subsidiary, Coloplast Corp and Cook Medical.
According to an updated case list released by the U.S. Judicial Panel on Multidistrict Litigation (JPML) on August 15, there are currently 3,407 Bard Avaulta mesh lawsuits, 8,967 American Medical System (AMS) mesh lawsuits, 5,232 Boston Scientific mesh lawsuits, 7,751 Ethicon mesh lawsuits, 435 Coloplast bladder sling lawsuits and about 118 Cook Medical biologic mesh lawsuits.
FDA Warnings
In 2011, the U.S. Food and Drug Administration issued a safety warning that "serious complications associated with surgical mesh for transvaginal repair of [pelvic organ prolapse] are not rare." The FDA asked manufacturers to submit additional studies of the safety and effectiveness of their products. In response, Bard recalled its Avaulta devices off the market last year.
FDA Flawed 510 (k) Process
Earlier, Goodwin excluded from all the four trials any evidence that Bard's product had been cleared for sale through the controversial 501(k) approval process. This is a "fast track" process, in which the U.S. Food and Drug Administration allows a company to sell a medical device that is substantially similar to a product already on the market. According to some experts, this process, allows the companies to bypass the rigorous inspection and evaluation process and thereby place in the market untested medical products, to the detriment of patients.
Goodwin also excluded evidence that the FDA never took any enforcement action over the Avaulta device.
Bard New Jersey State Court Actions
In addition to the federal litigation, Bard, faces its first trial in state court coordinated litigation in Atlantic City, N.J., on September 23. Bard lost the first trial in the nation over transvaginal mesh products last year, when a state court jury in Bakersfield, Calif., awarded $5.5 million to a woman and her husband.