Last week, a federal jury in West Virginia awarded $2 million in damages in a Bard Avaulta vaginal mesh defective product liability claim. The verdict included punitive damages to punish CR Bard Inc., the manufacturer for selling a defective product that has been linked to severe internal injuries.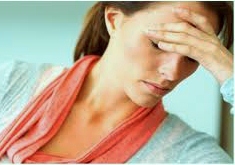 This is the first federal Vaginal Mesh verdict, in more than 25,000 vaginal mesh lawsuits pending in the federal court system.
Plaintiff Suffered Serious Injuries
The plaintiff, Donna Cisson filed against C.R. Bard, claiming that she suffered injuries from Bard Avaulta mesh. This case is the first case involving Bard Avaulta mesh that will go to trial before U.S. District Judge Goodwin in the Southern District of West Virginia.
This court is where all cases pending in the federal court system involving transvaginal mesh have been consolidated. A second vaginal mesh bellwether trial brought by Wanda Queen and her husband, has started this week.
What is Bard Avaulta Vaginal Mesh?
Bard Avaulta mesh is one of several different types of vaginal mesh sold by different manufacturers for surgical repair of pelvic organ prolapse (POP) and female stress urinary incontinence (SUI).
Defective product lawsuits have been filed against American Medical Systems (AMS), Boston Scientific, Johnson & Johnson's Ethicon subsidiary, Coloplast Corp and Cook Medical.
The complaints involve allegations that the pelvic mesh devices were not adequately researched for side effects, and women claim that they have suffered catastrophic injuries when the mesh eroded through the vagina.
Donna Cisson, claimed that the Avaulta mesh was intertwined around her internal organs, resulting in several surgeries. According to expert testimony during trial, Bard knew the plastic in its products was unfit for human use and that the company knew about the problems for at least a decade. The company has removed Bard Avaulta mesh from the market.
The West Virginia jury found that Bard was liable for Cisson's injuries and awarded $250,000 in compensatory damages, as well as another $1.75 million in punitive damages.
The jury found that that the Bard Avaulta Plus Posterior BioSynthetic Support System was defective and that the company failed to provide adequate warnings of the risks of the device.
Vaginal Mesh Lawsuits Continues to Grow
Judge Goodwin currently presides over six different MDLs, or multidistrict litigations, against different manufacturers of transvaginal surgical mesh.
According to most recent court documents, there are currently 3,407 Bard Avaulta, 8,967 American Medical System (AMS), 5,232 Boston Scientific, 7,751 Ethicon, 435 Coloplast bladder sling and 118 Cook Medical biologic mesh lawsuits.
Trials Lead to Settlements
The outcomes of these early trials may help usher in further vaginal mesh settlement negotiations in these cases. A California jury awarded $5.5 million in damages in a Bard Avaulta lawsuit in July 2012, and a New Jersey state court jury awarded $11.1 million in damages from Ethicon's Gynecare Prolift mesh in March 2013.