As an Actos Bladder Cancer attorney and product liability attorney, I am providing this update to the current Actos litigation. According to recent court documents, more than 1,500 Actos bladder cancer federal lawsuits have been filed against Takeda Pharmaceuticals in the Western District of Louisiana.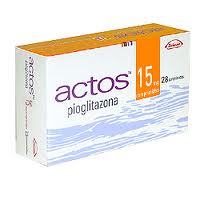 What is Actos' Risk?
Actos (pioglitazone) is a type 2 diabetes drug that was introduced by Takeda in 1999, and is now considered by experts to be a blockbuster drug with sales of several billion dollars. In recent years, alarm has been raised about an increased risk of bladder cancer from Actos long-term use of over a year. The FDA required Takeda to update the Actos warning label in August 2011 and warned that patients may be exposed to an increased risk of bladder tumors after the use of the drug.
Federal Multidistrict Litigation
In December 2011, the U.S. Judicial Panel on Multidistrict Litigation (JPML) ordered the consolidated pretrial management for all complaints filed against Takeda. The Actos litigation has been centralized in the Western District of Louisiana, as part of an MDL or Multidistrict Litigation.
Upcoming Trial Dates for Actos
A group of cases are being prepared for early trial dates, known as "bellwether" trials. The first Actos trial in the MDL is set to begin on January 27, 2014. A second trial is set to begin on April 14, 2014. The outcome of these early trials will help the parties gauge the relative strengths and weaknesses of their cases and may lead to a global Actos settlement.
Actos State Court Litigation
In addition to the federal court litigation involving Actos, there are also a large number of cases pending in state courts throughout the country.
Recently the first Actos trial in the United States was held in California state court. The plaintiff, Jack Cooper developed bladder cancer in November 2011, after taking Actos for 2 years.
The Los Angeles jury awarded $6.5 million in damages Cooper, finding that Takeda Pharmaceuticals failed to adequately warn about the potential side effects of their diabetes drug. In May, the judge who presided over the trial, rejected the damage award and stated that bladder cancer causation was not determined.