Recently a Texas woman has filed a product liability lawsuit against Benicar drug manufacturer. The plaintiff alleged that Benicar side effects caused her to suffer chronic diarrhea problems, and severe weight loss.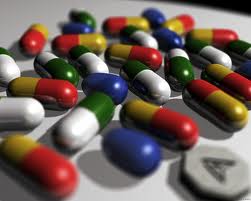 Harriet Rubin, and her husband Allen, filed their complaint in the Superior Court of New Jersey. Benicar manufacturer Daiichi Sankyo removed the case to the U.S. District Court for the District of New Jersey on March 14.
There are several Benicar lawsuits pending in New Jersey, all of them have similar allegations that Daiichi Sankyo failed to adequately research their popular blood pressure medication or provide warnings for patients and doctors about the connection between Benicar and diarrhea intestinal disease known as sprue-like enteropathy.
Plaintiff Benicar Injuries
Rubin claimed that she developed sprue-like enteropathy, lymphocytic colitis, microscopic colitis, resulting in severe gastrointestinal problems, malnutrition and dehydration.
Plaintiff Lawsuit Allegations
Rubin filed against Daiichi Sankyo and its partners for designing a defective product, failure to warn, strict liability, negligence, negligent misrepresentation, fraud, breach of warranty, unjust enrichment and violating New Jersey consumer protection laws.
The complaint alleges that Daiichi Sankyo knew or should have known about the risk of Benicar diarrhea problems and sprue-like enteropathy, but failed to disclose the risk until after other medical studies were released and the FDA warning in 2013.
FDA Benicar Sprue-Like Enteropathy Warning
In July 2013, the FDA issued a drug safety communication informing about the association between Benicar and sprue-like enteropathy, an intestinal disease complex associated with chronic diarrhea, weight gain and malnutrition.
According to the FDA warning, patients may develop chronic diarrhea symptoms that can occur months or even years after the use of the popular blood pressure medication. In vast majority of cases, the diarrhea and intestinal symptoms usually stop when the medication is discontinued. But in serious cases, many patients have reported suffering extended periods of diarrhea that damage the intestines.
Mayo Medical Study
In 2012, a Mayo Clinic medical study, reported 22 cases of Benicar patients suffering symptoms similar to Celiac disease. Celiac disease is a severe small intestinal disease. This Mayo study was the first to raise public awareness of the potential side effects associated with Benicar.
What is Benicar?
Benicar is a popular angiotensin II receptor blockers (ARBs) medication, approved for the treatment of high blood pressure. There were an estimated 10.6 million prescriptions for Benicar or Benicar HCT in 2012.