As a Yaz, Yasmin and Ocella Blood Clot side effect and wrongful death attorney, and Texas medical doctor I am providing this update.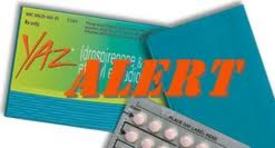 In one of the latest court battles pitting consumers against a giant drugmaker, thousands of victims are alleging Bayer did not provide adequate warnings about the health risks associated with Yaz, and they are blaming the drug for causing blood clots, heart attacks, strokes and sudden deaths.
Yaz and its predecessor, Yasmin, are oral contraceptives, including widely used generics such as Ocella, that contain a combination of the estrogen ethinyl estradiol and a synthetic hormone drospirenone. Both drugs were made by Berlex Labs, which was acquired in 2006 by Bayer Healthcare, the U.S. division of Bayer AG. The Food and Drug Administration approved Yasmin in 2001, and five years later they allowed Berlex to begin selling Yaz, another version of the drug.
The two pills, backed by heavy marketing campaigns, quickly became best-sellers, generating billions in annual sales for Bayer. When they were approved by the FDA, the pills were considered safer than older forms of oral contraceptives because they were taken for 24 days rather than the usual 21. But there were concerns about the health risks associated with drospirenone. A year after Yasmin went on the market, the nonprofit consumer advocacy group Public Citizen placed the drug on its list of "Do not use pills."
The group warned consumers that Yasmin did not work better than older oral contraceptives that were less likely to cause dangerous side effects like blood clots. Sidney Wolfe, director of Public Citizen's Health Research Group, said "When you have enough evidence to suggest that there is no unique benefit and there are unique risks, that should be it."
In the case of Yaz, the product liability lawsuits claim that Bayer provided inadequate warnings about the health risks for women taking the drospirenone-containing birth control pills.
Yaz Pulmonary Embolism PE Risks
It is important to understand that if you are taking Yaz birth control, you are at a higher risk of Yaz pulmonary embolism. Women in the following categories have an even higher risk for Yaz related pulmonary embolism:
If you are over the age of 35
If you smoke more than 15 cigarettes per day
If you have a family or personal history of pulmonary embolism or blood clots
Yaz Death
Pulmonary embolism usually results in death because the emergency units cannot reach the patient in time. A staggering statistic is that 33 percent of all untreated pulmonary embolism attacks result in death. It is hard to process that the death may have been prevented with adequate information and packaging. Women should have been informed of the increased risks involved with taking Yaz birth control including PE and death.
More than 1,000 lawsuits have been filed in Bergen County — one of four courts where the mass tort litigation will be heard. Thousands of other cases are filed in courts in Philadelphia, California and Illinois.
In June, FDA regulators acknowledged new evidence that raised more questions about the safety of Yaz and birth control pills like it, including the top-selling generic Ocella. The agency posted a notice on its website saying it was aware of studies recently published in the British Medical Journal that showed oral contraceptives containing drospirenone were two to three times more likely to cause blood clots than other birth control pills.

AREAS OF PRACTICE:Our Dallas Fort Worth Personal Injury and Wrongful Death Attorneys and Lawyers have extensive experience in the areas of: car and truck accident, sexual abuse, tractor trailer and commercial vehicle litigation, medical malpractice, wrongful death, serious auto accidents and car wrecks, bus accidents, dog bites, product liability, brain/head injuries, burn and electrical injuries, spinal cord injuries, premises liability/slip and falls, negligent security, and many other types of personal injury cases.
Call us toll-free at 214-390-3189  or send us an e-mail to schedule a free initial consultation about a car accident, slip and fall premises liability claim or any other personal injury or wrongful death case. We handle all cases on a contingency basis, which means you pay nothing unless we accomplish our mission of getting justice for you.