The family of an Oregon woman who died after dialysis has filed a wrongful death lawsuit against Fresenius Medical Care. The lawsuit alleges that the company's GranuFlo and NaturaLyte dialysis treatments caused the sudden heart side effects and death.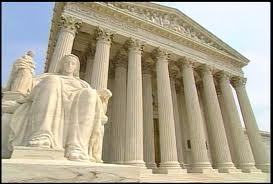 Colleen Coultas (daughter) filed the complaint in the U.S. District Court for the District of Massachusetts. Coultas claimed that her mother, Shannon Giltner, died in May 2010 due to a cardic arrest after hemodialysis treatment involving the use of Granuflo and NaturaLyte. Granuflo and NaturaLyte were recalled in 2012 after reports of hundreds of similar heart attacks and deaths.
Fresenius Dialysis Centers Under Fire
Fresenius Medical Care is one of the largest providers of dialysis treatments in the world, and also manufacturing many of the products used at other clinics throughout the United States, including Granuflo and NaturaLyte.
Lawsuit Allegations
Plaintiffs allege that Fresenius withheld important information about the need to monitoring patient bicarbonate levels during dialysis treatments involving Granuflo and NaturaLyte. The use of Granuflo and NaturaLyte, can increase the risk of fatal heart problems, including cardiac arrest, hypotension (low blood pressure), cardiac arrhythmias, stroke, coma or death.
What is GranuFlo and NaturaLyte?
NaturaLyte and Granuflo are acid concentrates that are used during hemodialysis throughout the United States. The products are used along with bicarbonate concentrate to create a bicarbonate dialysate.
Granuflo and NaturaLyte convert to bicarbonate at higher-than-expected levels because they contain sodium acetate. Lawsuits claim that Fresenius withheld this information from doctors and continued to sell the products as safe and effective.
Fresenius Medical Care Knew About Side Effects
In November 2011, Fresenius issued a secret memo to doctors at their own clinics about the risk of side effects with Granuflo and NaturaLyte. But, that same warning was not provided to other clinics that used the products and to federal health regulators.
According to the memo, an internal analysis of patients treated at 667 Fresenius dialysis clinics in 2010 found at least 941 instances where patients suffered cardiac arrest during dialysis treatment, often resulting in death.
After the internal memo was leaked to the FDA in March 2012, Fresenius finally provided a warning letter to all healthcare providers, which the FDA has classified as a NaturaLyte and Granuflo recall.
Fresenius Hemodialysis Lawsuits
There are a growing number of wrongful death or heart attack lawsuits against Fresenius over use of Granuflo or NaturaLyte during hemodialysis treatment.
In March, the U.S. Judicial Panel on Multidistrict Litigation issued an order consolidating the federal court Fresenius litigation in the District of Massachusetts, where the cases will be coordinated during pretrial proceedings as part of an MDL or multidistrict litigation.
According to the latest court documents there are at least 161 complaints filed in U.S. District Courts throughout the United States that have been transferred into the MDL. In addition, a large number of lawsuits have been filed against Fresenius in Massachusetts state court, which is where the company is headquartered in the U.S.