As a Texas Yaz, Yasmin and Ocella Dangerous Drug Side Effect Attorney, I am providing this litigation update for current clients and potential new victims.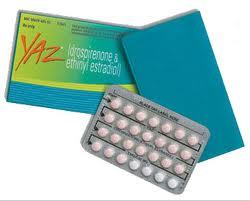 Many women who have suffered by side effects of Yaz and Yasmin birth control are expected to call for Bayer to issue a Yaz and Yasmin recall at an upcoming shareholder's meeting. They claim that the popular birth control pills may be responsible for the death of more than 190 women in the United States. Bayer will hold its annual shareholder meeting on April 29 in Cologne, Germany.
Lawsuits against Bayer HealthCare Pharmaceuticals continue to be filed on behalf of women who claim to have suffered serious injuries as a result of Yaz or Yasmin (generic: Ocella) birth control pills. Consumer groups and some members of the medical community are questioning Yaz side effects and the increased risk for blood clots and strokes. Yaz, Yasmin and Ocella are considered "fourth generation" combination birth control pills. They contain a newer type of synthetic progestin called drospirenone. This contraceptive is one of the most popular contraceptives and has been heavily marketed to women throughout the United States promoting its use in treating premenstrual syndrome (PMS) and premenstrual dysphoric disorder (PMDD).
In the latest study of teenage girls and birth-control habits suggests the oral contraceptive Yaz is more popular with teenage girls and young adults than ever before. In the study, Yaz was named "by far" the most popular oral contraceptive for US women aged 13-18. The study was based on the behaviors of more than 3 million American women between 2002 and 2009.
The FDA has at least 190 reports of Yaz and Yasmin deaths in the United States that were linked to the use of the highly successful birth control pills. That number is likely to be a fraction of the actual number of deaths from Yasmin and Yaz, as it is acknowledged that only about 1% to 10% of all adverse events associated with the use of medications are ever reported.
Bayer's line of drosperinone-based oral contraceptives, Yaz and Yasmin, have been found to carry an 80% increased risk of thrombosis events than older birth control pills by some studies. Thousands of women throughout the United States have filed a Yaz lawsuit or Yasmin lawsuit against Bayer, alleging that the drug maker failed to adequately research the risks associated with the medication or warn women that they may be exposed to an increased risk of serious and potentially fatal side effects when using the birth control pills. Lawsuits also allege that Bayer engaged in deceptive and misleading advertisements that were directed to consumers and the medical community.
The Yaz and Yasmin lawyers at Dr Shezad Malik Law Firm represent women throughout the United States who are pursuing a lawsuit over an injury or death that may have been prevented if Bayer had recalled Yaz and Yasmin or provided adequate warnings. Potential Yaz and Yasmin recall lawsuits are being reviewed for women who have suffered an injury or death as a result of a:
* Stroke or Heart Attack
* Pulmonary Embolism
* Deep Vein Thrombosis (DVT)
* Gallbladder Disease

Information and commentary provided by Dallas Fort Worth Personal Injury Attorney Dr Shezad Malik. The Dr Shezad Malik Law Firm can be contacted in Dallas toll free at 888-210-9693. If you or a loved one has been injured from YAZ, YASMIN and OCELLA, please fill out our contact card for a free consultation.