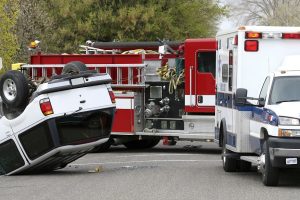 The popular Uber transportation services have raised many legal questions around the country, including who is responsible when a negligent Uber driver causes an accident.
Uber claims drivers are not employees of the company. They call those who serve as drivers "partner drivers" in an attempt to limit the company's exposure to risk, among other reasons. The laws regulating Uber drivers vary from state to state. The legal questions regarding liability are even more complicated.
In most cases, when a person seeks insurance coverage, they are asked if they plan to use the vehicle to provide transportation services on a part-time basis. This questions ensures the correct policy is purchased by the individual.
But when it comes to liability during a car accident, a recent California Uber lawsuit helps to illustrate just how complicated things can quickly become. In this case, Uber settled a lawsuit with a family whose 6-year-old daughter was killed in an accident involving an Uber driver
According to the lawsuit, Sofia Liu, her younger brother, and their mother were in a crosswalk on New Year's Eve in 2013 when they were hit by a car whose driver, Syed Muzzafar, was logged into the Uber app. In its defense, the company had argued that because Muzzafar was not driving any Uber passengers at the time of the accident, it was not at fault.
The bigger question that emerges from the case is whether Uber should be liable for accidents, and accountable for its drivers' actions. The company has held that its drivers are independent contractors, but the California labor commission ruled last month that an Uber driver who used the company's platform to find passengers was in fact an employee.
As you can see, a car accident involving Uber can quickly become a complicated legal matter. Our law office handles serious Uber accident lawsuits from across the country. If you or a loved one was injured in an accident involving an Uber driver, contact our office immediately.