---
According to the New York Times, Toyota has decided to enter into a global settlement over sudden acceleration death and injury cases. The announcement comes two months after a Toyota Camry's electronic throttle system was found to be defective by an Oklahoma jury.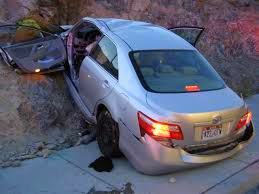 The jury found that Toyota had acted with "reckless disregard," despite reports of problems in the cars, and was liable for a crash in 2005 that killed one woman and injured another.Toyota Motor Corporation and lawyers pursuing claims alleging the company's vehicles suddenly accelerated, causing deaths or injuries, will begin an "intensive settlement process" to resolve the lawsuits.
U.S. District Judge James V. Selna in Santa Ana, California, on Friday December 13, issued an order halting the suits after Toyota and the lawyers asked for time to try settling the cases. Selna was scheduled to hear the first trial in March of about 200 federal claims consolidated before him.
Toyota had won its first three sudden-acceleration trials; the Oklahoma verdict was the automaker's first loss.
Toyota Reputation Tarnished
The negotiations could put an end to a four-year process that has both hurt Toyota financially and dealt a blow to its reputation for quality. In July, Toyota agreed to pay $1.6 billion to settle a class-action lawsuit brought by vehicle owners who suffered financial losses.
Toyota Exposed to Hundreds of Personal Injury Lawsuits
Toyota is still exposed to hundreds of personal injury and wrongful death suits. Most of those have been consolidated in California courts, and the decision to pursue a comprehensive settlement process will suspend that litigation.
Toyota Settlement Process
Since 2009, Toyota has recalled more than 11 million Toyota and Lexus vehicles for problems including floor mats that caused the accelerator to become stuck.
A hearing has been set for January 14 in United States District Court for the Central District of California in Santa Ana, California. Selna set a hearing for January 14 for any comment on the settlement process. Settlement conferences would begin in February, he said.
A lawyer representing the women's families said the verdict in that case most likely spurred Toyota to seek a settlement in its remaining cases because the automaker must now prove that a vehicle defect did not cause the unintended acceleration.
Accelerator Sensor Defect
Lawyers suing Toyota say that reports of unintended acceleration increased after Toyota began equipping vehicles with its ETCS-i system, whereby the engine's throttle is controlled electronically, not mechanically. Signals are sent from a sensor that detects how far the gas pedal is pressed to a computer module that opens and closes the throttle.
The federal cases are combined as In re Toyota Motor Corp. Unintended Acceleration Marketing, Sales Practices and Products Liability Litigation, 8:10-ml-02151, U.S. District Court, Central District of California (Santa Ana).