Two inspectors who were fired from the inspector general's office at the Texas Education Agency are suing the agency, claiming wrongful termination after they tried to investigate fraud and waste in the TEA, according to officials.
The men want to be reinstated and are seeking unspecified damages. The lawsuit contends that the alleged retaliation against and firings of the two men violated their rights under the state's whistleblower law and also violated their free speech rights under the Texas Constitution.
According to their lawsuit, they were systematically prevented from investigating fraud, waste and misuse, including allegations of:
— Falsification of student attendance records.
— Contractors who "may have been influenced to overcharge TEA and/or school districts."
— A "suspect contract" involving the commissioner of education and an education service center.
— Violations of law regarding job openings.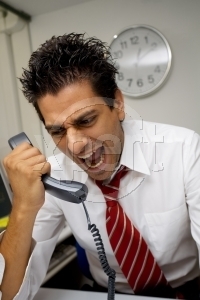 Both men worked in the inspector general's office until they were fired this summer, shortly after they discussed their concerns with a state representative and the attorney general's office.
If you or a family member has been subjected to wrongful termination or employment discrimination, then please contact the Doctor Attorney Dr. Shezad Malik of Southlake, Texas. For a no obligation, free case analysis, please call 817-255-4001 or Contact Me Online.