Don't be fooled by Six Flags' injury policy, with an experienced lawyer by your side you may be able to pursue a lawsuit against Six Flags if you or a love one were injured while visiting the amusement park.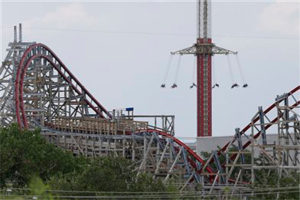 Whether your injury was due to a slip and fall or while riding roller coaster, you have rights. Injuries are not uncommon at amusement parks, but many times attendees are not aware of their rights. In fact, well over 1,000 injuries occur every year at amusement parks, according to the National Safety Council.
One recent example of an injury occurring at an amusement park is when a 13 year old girl was seriously injured on Six Flags Superman Tower of Power ride after a cable snapped. The cable swung around and severed the girl's' feet.