As a Dallas Propecia Side Effect Litigation Attorney, I want to pose the following question-how many men do you think, would trade a head of hair for the significant possibility of permanent impotence and male breasts (gynecomastia). Did not think so.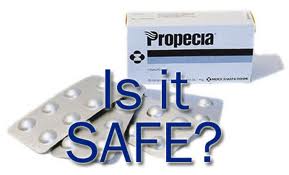 Finasteride is a highly potent inhibitor of Type II 5-Alpha Reductase, an enzyme that converts testosterone, into dihydrotestosterone (DHT).
Propecia (1mg) was approved by the FDA in 1997 and is marketed as a treatment for male pattern hair loss (MPHL), as DHT has been implicated in the balding process. Proscar (5mg) was approved in 1992 by the FDA for treatment of Benign Prostate Hyperplasia (BPH – enlargement of the prostate).
Both Propecia and Proscar share the same active ingredient (Finasteride) which can aid in stopping hair loss.
Clinical studies of Finasteride for male pattern hair loss, including the Propecia clinical trials for the FDA, indicate that a certain percentage of men may experience negative sexual side effects from Finasteride, including decreased libido or sex drive, erectile dysfunction, and decreased ejaculate volume while on the medication.
In addition, prescribing information warns against possible physical changes to the body, including breast tenderness or enlargement (gynecomastia); hypersensitivity (allergic) reactions including rash, pruritis (itching) and urticaria (hives); swelling of the lips and face; testicular pain; ejaculation disorder; impotence; and male breast cancer. The official warning label for the drug in the U.S. says that sexual side effects — such as erectile dysfunction — occurred in less than 2 percent of men and that these side effects went away in men who stopped taking it. In a lawsuit filed in New Jersey federal court in February by two men who took Propecia claims that in the U.K., Sweden and Italy the Propecia warning label says that sexual dysfunction may be permanent.
Some men have also reported various other psychiatric, neurological and neurocognitive side effects from Propecia, including depression, sexual anhedonia, sexual anesthesia, anxiety, bipolar mood disorder, suicidal ideation, cognitive dysfunction (memory loss or difficulty with intellectual processing), slurring of speech, social withdrawal, lethargy/fatigue and listlessness, and other amotivational states.
Many men who took Propecia or Proscar for MPHL have experienced mental, physical, and sexual side effects while on the medication, then discontinued Propecia, and then fully expected to return to normal in accordance with representations made in the official prescribing information. Men worried about losing their hair may be losing far more than that if they take the popular drug Propecia.
Two new studies were published in The Journal of Sexual Medicine in March 2011. Young men are being prescribed these drugs, as hair loss treatments that may negatively impact their sexual life, possibly for a prolonged time after stopping the medication, according to Dr. Irwin Goldstein, the journal's editor-in-chief.
A new research says 5 to 23 percent of the millions of men who take the drug may become impotent and have lowered sex drives because of the active ingredient finasteride. And the problem may linger years after they stop taking the drug.

Information and commentary provided by Dallas Fort Worth Personal Injury Attorney Dr Shezad Malik. The Dr Shezad Malik Law Firm can be contacted in Dallas toll free at 888-210-9693. If you or a loved one has been injured from PROPECIA or PROSCAR use for male pattern baldness, please fill out our contact card for a free consultation.