Defective Drugs and Product liability attorneys have submitted a proposal for the selection of bellweather trials in the federal NuvaRing multidistrict litigation (MDL).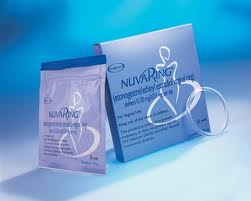 NuvaRing is a form of birth control that releases a combination of etonogestrel and ethinyl estradiol through a ring that is inserted into the vagina once a month.
All NuvaRing lawsuits filed in federal district courts throughout the United States have been consolidated in the U.S. District Court for the Eastern District of Missouri. These complaints all involve women who suffered the following injuries; stroke, heart attack, pulmonary embolism, deep vein thrombosis (DVT) or sudden death. The claims allege that the drug makers failed to research the birth control ring or warn about the potential increased risk of these serious problems.
The bellweather process is common in complex litigation involving a number of claims that raise similar allegations. By selecting a small group of cases for an early trial, the parties are able to get an idea how a jury is likely to respond to evidence and testimony. The outcome of these trials shapes the litigation and may lead to an agreement to settle NuvaRing birth control lawsuits by the drug maker.
To reduce the number of cases that must go through expert discovery, the parties have proposed that nine cases constitute the final trial pool. Expert discovery would then be limited to the nine cases in the final trial pool, which will occur over 2012.
As of the end of 2010, more than 730 victims had filed a NuvaRing lawsuit and the number of cases is expected to increase over the next year. The vast majority of the pending NuvaRing cases filed throughout the country are included in the MDL, but additional lawsuits are pending in New Jersey state court and other state courts throughout the United States.

Information and commentary provided by Dallas Fort Worth Personal Injury Attorney Dr Shezad Malik. The Dr Shezad Malik Law Firm can be contacted in Dallas toll free at 888-210-9693. If you or a loved one has been injured from NuvaRing, please fill out our contact card for a free consultation.