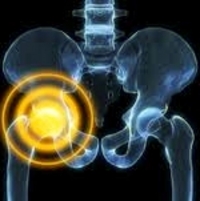 Metal-on-metal hip implants have led to some patients developing metallosis, a condition in which build-up of metal debris in the soft tissues of the body occur.
Hip replacement surgery (hip arthroplasty) has been described by many experts as one of the most significant medical device innovations of the last 40 years. It has helped millions of people overcome painful arthritis, recover from hip fractures and improve their quality of life. However, hip implants do not come without risk or complications. A growing number of implant recipients have experienced implant failure and other severe hip replacement complications.
There are three types of hip replacement surgery. With total hip replacement, the entire hip joint — ball and socket, as well as femoral stem — is replaced. Partial hip replacement requires only the ball (femoral head) to be replaced. In a hip resurfacing procedure, the cup is replaced, but the ball is not. Instead, the ball is reshaped and covered with a metal cap.
While all surgeries carry some risk, the type of implant used in hip replacement procedures may carry additional risks. For example, studies show metal-on-metal implants have greater risk of loosening or early failure because metal particles released from the device may weaken nearby bone and tissue. Popular brands of metal-on-metal implants include the DePuy ASR and Pinnacle, Smith & Nephew Emperion and Birmingham Hip and the Biomet M2a-Magnum.
Recently a growing number of lawsuits have been filed against the makers of metal-on-metal hip implants after patients developed metallosis.
Metallosis is a rare condition that is caused by the buildup of metallic debris in the soft tissue of the body — in this case the soft tissue surrounding the hip joint. Metal debris from metal-on-metal hip implants can cause grey discoloration of the tissue surrounding the implant, usually indicating that the tissue is oxygen-starved and dying. The effects of metallosis can be particularly acute in implant recipients who have a condition known as metal sensitivity. In patients who have metal sensitivity, metallosis can lead to metal poisoning.
Cobalt, chromium and titanium ions, in particular, are linked to several toxic reactions in the body. Cobalt and chromium make up the surface area of many implants and studies link them to cellular toxicity, allergic reactions, cancer and inflammation of the surrounding tissues. Scientists have less research data on titanium ions, but device makers typically do not use this metal as a surface coating on bearings. Instead, titanium corrodes over time and releases ions. Some evidence links these ions to destroying bone and impairing cell function.
Our office is currently investigating potential hip replacement lawsuits from across the country. If you or a loved has suffered from metallosis after undergoing hip replacement surgery, contact our office immediately.