As a Fort Worth Fosamax osteonecrosis attorney I am reporting this 3rd win by Merck.
Merck & Co. won a lawsuit brought by a patient who said the company's osteoporosis drug Fosamax caused dental and jaw problems.
A jury in the Superior Court for Atlantic County, N.J., found that Fosamax did not cause the patient's dental and jaw problems.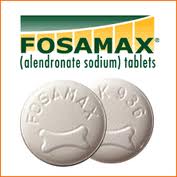 The patient used Fosamax from 1999 to 2006, and suffered jaw problems after having a tooth removed in December 2005. Merck said the woman's history of dental problems and use of steroid medications contributed to those problems.
Merck has more than a thousand lawsuits brought by patients who say they developed jaw and dental problems including osteonecrosis of the jaw — or rotting of the jawbone — after using Fosamax. Merck has now won three of the four lawsuits that have gone to trial.

Information and commentary provided by Dallas Fort Worth Personal Injury Attorney Dr Shezad Malik. The Dr Shezad Malik Law Firm can be contacted in Dallas toll free at 888-210-9693. If you or a loved one has been injured from Fosamax, please fill out our contact card for a free consultation.