As a Dallas Fort Worth Personal Injury and Medical Malpractice attorney, I providing this tragic case of wrongful death following a fairly common plastic surgery procedure.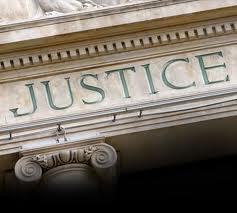 Lisa Martinez, 32, went in for a procedure with Dr. Robert Young, a San Antonio plastic surgeon. Lisa was getting a plastic surgery procedure known as a "Brazilian Butt Lift."
According to court documents, Dr. Young was collecting fatty tissue from the hips and lower and mid back, and then injecting it back into her buttocks. During the surgery, according to the medical examiner, Lisa suffered intra-abdominal hemorrhaging due to a perforated aorta. The artery supplying blood to the rest of the body was punctured. The family ordered an autopsy and the family is filing a medical malpractice lawsuit.
All surgical procedures are associated with complications, and the surgeon has to take care to avoid the complications and to be vigilant in order to diagnose, recognize and treat the potential complications.
The failure to diagnose, recognize and treat the potential complications, is considered negligence and forms the basis of a medical malpractice lawsuit.
The surgeon should have anticipated some bleeding from this type of surgery and if the patient continues to deteriorate, then he needs to take extra steps to diagnose and treat the problem. Here it appears that the perforation in the aorta, which is extremely rare complication from this type of surgery, considering the anatomy, was unrecognized and untreated leading to the tragic outcome of death.
Will there be any justice for Lisa and her family, who have been impacted by this tremendous loss? Only time will tell. In Texas medical malpractice cases, pain and suffering is capped at $250,000 and if Lisa was not employed, that would be the maximum compensation the family could possibly receive. And only if they are successful in a jury trial. In Texas in medical malpractice cases, the plaintiffs are only successful in 15% of lawsuits. In other words 85% of Texans are poured out, so much for Tort Reform. Good luck to you if you get injured or killed by medical malpractice.

Information and commentary provided by Dallas Fort Worth Personal Injury Wrongful Death Attorney Dr Shezad Malik. The Dr Shezad Malik Law Firm can be contacted in Dallas toll free at 888-210-9693. If you or a loved one has been injured from a truck accident, car crash or medical malpractice, please fill out our contact card for a free consultation.