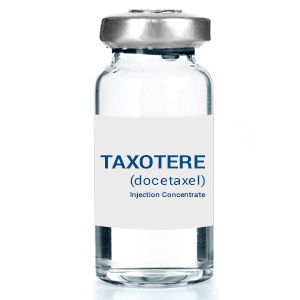 Plaintiffs' lawyers have requested a new multidistrict litigation for lawsuits alleging that Sanofi SA's chemotherapy drug Taxotere can cause permanent hair loss in women, particularly those being treated for breast cancer.
In a July 22 motion, lawyers for two plaintiffs asked the U.S. Judicial Panel on Multidistrict Litigation to send Taxotere litigation – currently comprising 33 lawsuits in 16 federal courts – to the U.S. District Court for the Eastern District of Louisiana.
A growing number of lawsuits filed against the makers of Taxotere allege that the company failed to warn patients that Taxotere may cause permanent hair loss. The lawsuits also claim that the drug manufacturer actively encouraged doctors to use Taxotere despite its risks and despite the availability of other, safer cancer treatments.
Taxotere was first approved by the FDA in 1996. It was a more powerful version of another chemotherapy drug that had already been approved for use. Taxotere has been approved for the treatment of metastatic prostate cancer, non-small cell lung cancer, neck and head cancer, advance stomach cancer and breast cancer. It is also being investigated as a possible treatment for other cancers, including small cell lung cancer and pancreatic cancer.
One of the latest Taxotere lawsuits to be filed against the makers of the drug was filed in the U.S. District Court for the Eastern District of Louisiana on May 17, 2016. The lawsuit was filed by Yvonne Bemiss, who is a survivor of ductal carcinoma of the right breast. She was diagnosed early in 2010 and began a round of chemotherapy before undergoing a mastectomy. From April 2010 to July 2010, Bemiss underwent six rounds of chemotherapy with Taxotere. According to the lawsuit, neither she nor her cancer care team were aware that Taxotere was associated with a possibility of permanent hair loss. Bemiss is seeking compensation in excess of $75,000 for her disfiguring permanent hair loss.
Our law firm handles Taxotere lawsuits from across the country. If you or a loved experienced permanent baldness after taking Taxotere, contact our office immediately for a free case evaluation.