Recently, a devastated Ohio family filed a wrongful death product liability claim against Fresenius Medical Care. The plaintiffs' family claimed in their lawsuit that the company's dialysis product Granuflo led to the patient's cardiac arrest during dialysis treatment.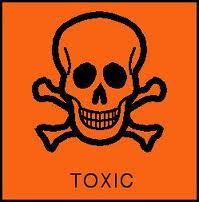 Deborah Swigert, now widowed filed in U.S. District Court for the Southern District of Ohio on November 13. Her deceased husband was 56 years old when he suffered a cardiac arrest while receiving dialysis treatment at a Fresenius center in Ohio.
The lawsuit alleges that the death was caused by Fresenius' failure to provide adequate warnings about the potential side effects of dialysis treatment with Granuflo. Granuflo has been found to increase the risk of cardiac arrest if bicarbonate levels are not carefully monitored during treatment.
Who are Fresenius Dialysis Centers?
Fresenius is the United States's leading provider of dialysis treatment drugs and the Fresenius company also owns and operates many dialysis centers nationwide. According to the company's website, Fresenius has over 2,700 kidney dialysis clinics in North America, Europe, Latin America, Asia-Pacific and Africa. Fresenius provides 32 million dialysis treatment to more than 215,000 patients worldwide. Fresenius is the world's pre-eminent provider of dialysis products such as hemodialysis machines, dialyzers and related disposable products. Chronic kidney failure is a condition that affects about 2 million individuals worldwide. Fresenius Medical Care's 2010 revenues exceeded $12 billion.
In the United States, Fresenius Medical Care is the largest provider of dialysis products and services. With over 1,800 kidney dialysis clinics, they care for nearly 138,000 patients.
Increasing number of Granuflo Death Cases
According to sources, there are many Granuflo lawsuits filed against Fresenius after dialysis patients have died or suffered severe injuries from a cardiac arrest, heart attack or stroke And many experts expect that number to rise.
What is Granuflo?
GranuFlo is an acid concentrate or dialysate which is used during hemodialysis. Hemodialysis is a medical process by which patients with end stage kidney disease can have their blood cleansed of toxins and waste products.
Granuflo usage leads to the production of bicarbonate in the patient, and too much bicarbonate increases the risk of cardiovascular side effects.
Fresenius knew of the increased Cardiac Risks
Fresenius issued a memo in November 2011, warning about the risk of side effects during dialysis treatments with Granuflo. The company notified physicians about the importance of close monitoring of pre-dialysis bicarbonate levels and adjusting dialysate use to prevent the risk of cardiac arrest and death during dialysis.
The company's own review of its patients treated at 667 Fresenius clinics found at least 940 cases where patients suffered cardiac arrest during dialysis treatments in 2010. Fresenius did not send that same warnings to other clinics that purchase their dialysis products until after a FDA inquiry in March 2012.