U.S. District Judge Danny Reeves, has dismissed generic Darvon and Darvocet lawsuits. A recent US Supreme Court decision shields generic drug makers from responsibility to warn patients and doctors about the dangers of associated with generic copies of brand name medications they manufacture and sell.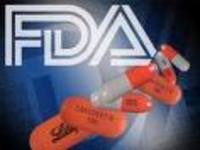 The dismissals were based on the U.S. Supreme Court's 2011 decision in Pliva Inc. v. Mensing, which found that generic drug companies can not be held liable for failing to warn about side effects, so long as their labels are identical to those of the original brand-name product.
Following the recall of Darvon and Darvocet, a number of product liability lawsuits have been brought against manufacturers of the name-brand medications, as well as manufacturers of generic equivalents.
All of the complaints involve similar allegations that the manufacturers failed to properly research their medications, provide adequate warnings or recall the drugs after it became known that there was a large number of fatalities among users.
The June 2011 U.S. Supreme Court decision, ruled that the failure to warn lawsuits against generic drug makers are pre-empted by federal law. Here, the "copycat" medications are to carry the same warning labels as the brand name versions they copy.
The ruling means that if a generic drug maker knew or should have known that their medication causes a dangerous side effect, then the manufacturer is allowed to escape liability for failing to warn consumers or the medical community.
In order to side step the Supreme Court ruling, the Plaintiffs had filed amended complaints alleging defective design, negligent design, strict liability, breach of implied warranty, and negligent marketing.
Reeves said that his interpretation of the decision also bars all of those charges as well, saying that generic manufacturers have a "federal duty of sameness" that requires them to make the drug just like the brand name, thus meaning they cannot be held responsible for those charges, either.
All complaints filed in federal courts throughout the United States have been consolidated for pretrial proceedings before Judge Reeves in the U.S. District Court for the Eastern District of Kentucky.