DALLAS, TEXAS: Dr Shezad Malik Law Firm, a national plaintiff's pharmaceutical law firm, has begun an investigation against the manufacturers and distributors of Pradaxa(R), a medication that was approved to reduce the risk of strokes in high-risk cardiac patients.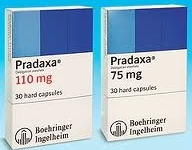 The drug was approved for use in the United States in October 2010, and it has a high number of adverse-event reports. These medical reports include 260 deaths from people who have bled to death while using the drug. These bad outcomes have led some experts to demand a Pradaxa(R) recall.
Pradaxa Inhibits Blood Clot Formation
Pradaxa(R) inhibits the release of a key protein that is essential to the formation of blood clots. Because of this effect, patients who at risk for bleeding may suffer much greater blood loss, and may die.
No Antidote for Pradaxa Side Effects
This problem is compounded by the fact that there is no antidote or reversing agent or any other treatment except for blood transfusions, that can stop Pradaxa's(R) inhibition of blood clot formation.
Medical Studies Highlight Problems
A January 2012 study in the Archives of Internal Medicine, demonstrated the dangers of Pradaxa. There has also been many international warnings regarding the side effects of Pradaxa, including from New Zealand, Japan and Europe. The manufacturer Boehringer Ingelheim Pharmaceuticals, has made subtle revisions to the warning labels regarding blood loss, without including a "black box" warning that is normally applied to dangerous drugs.
Dr Shezad Malik Law Firm Investigates Pradaxa
The investigation by the unsafe drug attorneys at Dr Shezad Malik Law Firm will highlight when Boehringer Ingelheim learned of the potentially deadly side effects of Pradaxa(R).
We will also examine the initial medical studies that were submitted to the Food & Drug Administration during the approval process to determine whether the company did not disclose the severe risk of these "bleeding out" events.
If you have been prescribed Pradaxa(R) in the past and would like additional information regarding this investigation, or if you have information regarding the Pradaxa(R) studies or any underreported adverse events, please contact attorney Dr Shezad Malik at Dr Shezad Malik Law Firm, toll free at (214) 390-3189 or via email at DrMalik@ShezadMalik.com.