As a Texas Darvocet and Darvon Recall Attorney, I am providing this update regarding the request for consolidation of the litigation in federal court.
This week, a panel of federal judges will hear arguments to consolidate a growing number of Darvocet and Darvon lawsuits that have been filed over cardiac sudden death problems allegedly caused by these medications.
Plaintiffs first requested the consolidation in December, now some Darvocet lawyers expect that thousands are cases are likely to be filed by victims diagnosed with a heart arrythmia or sudden heart-related death from side effects of the medication.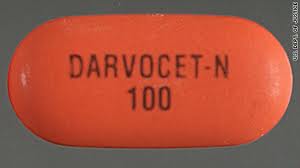 In December, plaintiff Kristine Esposito, filed a Motion with the U.S. Judicial Panel on Multidistrict Litigation seeking to have the Darvon and Darvocet litigation centralized in the U.S. District Court for the Eastern District of New York. Other plaintiffs have filed documents known as briefs, requesting that the cases be consolidated in either the Eastern District of Louisiana or Western District of Louisiana.
The plaintiffs want to have the cases consolidated in one court, since all of the Darvon and Darvocet suits contain similar allegations that the manufacturer failed to adequately research the side effects of Darvocet and Darvon and failed to warn doctors and patients that propoxyphene-based drugs caused heart rhythm problems.
These type of consolidation is similar to class actions, and are known as an MDL, or multidistrict litigation.This type of centralization is usual in complex product liability claims involving a large number of lawsuits over injuries associated with a particular product. The process is designed to avoid duplicative discovery, prevent inconsistent rulings by different judges and to promote the efficient litigation, both in time and cost.
Xanodyne Pharmaceuticals, the manufacturer of the name-brand versions of Darvon and Darvocet, has opposed consolidation of the litigation.
If the MDL Panel grants consolidation and determines that is appropriate in the litigation over Darvocet and Darvon, Xanodyne will argue that the cases should be centralized in the Eastern District of Kentucky. Xanodyne, the drug maker is headquartered in Kentucky.

Information and commentary provided by Dallas Fort Worth Personal Injury Attorney Dr Shezad Malik. The Dr Shezad Malik Law Firm can be contacted in Dallas toll free at 888-210-9693. If you or a loved one has been injured from Darvon, Darvocet or Proxyphene, please fill out our contact card for a free consultation.