As a Dallas Personal Injury and Product Liability Attorney, we are providing this timely news regarding the alleged bone fracture injuries from the use of a commonly prescribed medication, Nexium. More than 500 plaintiffs have filed a product liability and personal injury lawsuit in the U.S. District Court for the Southern District of California. The plaintiffs allege that they suffered Nexium induced bone fractures and bone problems.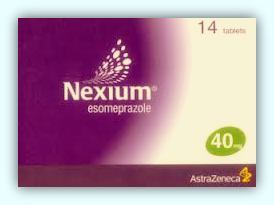 What is Nexium?
AstraZeneca's drug Nexium (esomeprazole) is one of the most popular drugs in the world, generating nearly $6 billion in sales in 2012. Nexium (esomeprazole magnesium) is approved for treatment of acid reflux. It is a class of medications known as proton pump inhibitors (PPIs), which also includes Prevacid, Protonix, and Prilosec.
The plaintiffs allege that they suffered significant bone side effects after taking Nexium, including bone deterioration, osteoporosis and fractures. Many patients have suffered bone fractures of the hip, wrist, or spine after taking Nexium for at least one year.
According to experts, AstraZeneca has known about the risk of Nexium bone side effects since 2006. Medical studies have shown that Nexium reduces calcium and magnesium absorption causing to bone deterioration, decreased bone density, and increasing the risk of fractures. A study published on January 31st 2012, in the British Medical Journal, showed that postmenopausal women are at a 35% increased risk of hip fractures if they regularly use PPIs, including Nexium, and that risk increases to more than 50% among women with a history of smoking.
FDA Warnings and label changes
The FDA has forced the manufacturers of Nexium and all other proton pump inhibitor (PPI) medications to update the warning label in 2010, providing the information to consumers and physicians about the risk of fractures and bone problems. That warning was updated by the FDA in 2011, stating that the risk of broken bones from Nexium is linked to high doses of the medication used over long periods of time.
The lawsuit is likely to be transferred to the Central District of California, which is where a federal multidistrict litigation (MDL) was established last month for all Nexium lawsuits filed in federal court. On December 6th, 2012, 39 lawsuits alleging Nexium caused bone fractures were consolidated in the Multidistrict Litigation MDL 2404 (Central District of California) by the U.S. Judicial Panel.