I have handled a few dog bite cases in my time. Nothing galls me more, especially when a child gets mauled by a so called pet dog. As a Dallas Dog Bite and Dallas Dog Attack Attorney, I have heard many instances where a dangerous dog such as a pit bull attacked a child aged around two years old or other infants. The child did not stand a chance.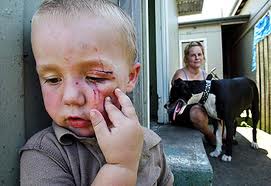 Currently I am handling a case where a 2 year child was attacked and mauled by a small stray chihuahua dog who had been taken in 2 weeks earlier. My 2 year old client was bitten on the face and sustained injuries to her lip…the injuries could have been a lot worse.
I will keep you readers appraised of the development in my case.
Read more about dog bite rights here.

Information and commentary provided by Dallas Fort Worth Personal Injury Attorney Dr Shezad Malik. The Dr Shezad Malik Law Firm can be contacted in Dallas toll free at 214-390-3189. If you or a loved one has been injured from a Dog Bite or Dog Attack accident, please fill out our contact card for a free consultation.