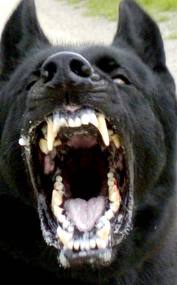 A dog owner can usually be held legally responsible when their dog causes an injury, such as a dog bite, or causes damage to your property.
Sometimes, a fair settlement of the issue can be reached without having to file a lawsuit, but often the injured party will need to sue the dog owner to hold him or her liable to the full extent that the law allows – or to get an insurance company to move on the case.
In some states and local jurisdictions, certain dogs are considered dangerous due to their breed. When a person is bitten by a dog breed deemed dangerous by some kind of local or state law, the dog owner is much more likely to be found liable in a lawsuit. Dog breeds commonly considered by local and state legislators as dangerous breeds include pit bulls, rottweilers, wolf breed (husky), presa canarios, mastiff variations, American bulldog, and doberman pinschers.
In one recent case, a doberman pinscher attacked a 1 year-old child. The child was playing in his front yard when the dog, who had escaped from a neighbor's backyard, attacked the boy. The boy was taken to the hospital. He was expected to make a full recovery.
Although a dog bite to a person is the most common type of injury, there some cases in which a dog causes damage to a person's property. In one recent lawsuit, a farmer dedicated to raising and selling chickens had most of his livestock eaten by a neighbor's dogs. This farmer suffered severe economic damage as a result of the dog owner's negligence.
Whether you or a loved suffered from a dog bit or something worse, we encourage you to contact our office immediately.