According to a large European study published this week, Bisphosphonates, a class of drugs used to prevent and treat osteoporosis is associated with an unusual type of thigh fracture.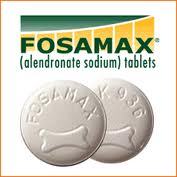 According to orthopedic surgeons, they were seeing an increase in cases where are severe fractures in which the thighbone snaps in two. Last October, the federal Food and Drug Administration announced a change in labeling on the drugs to reflect the risk of atypical fractures in patients taking bisphosphonates.
In the current study, published in the New England Journal of Medicine, researchers analyzed data from all 1.5 million women in Sweden who were age 55 or older in 2008. They obtained X-rays of 1,234 of the 1,271 women with fractures and found 59 who suffered the more unusual kind of fracture.
The women with atypical fractures were also compared with 263 controls with fractures in a similar location. The researchers found that 78% of the women with atypical fractures took bisphosphonates, compared with 10% of controls.
Bisphosphonates, which include brands such as Actonel, Zometa and Boniva, are used mainly by post-menopausal women as a way to prevent fractures that are associated with osteoporosis. Some 36.5 million prescriptions were dispensed for the drugs in 2010, and total U.S. sales were more than $4.2 billion.
Bisphosphonates examples include: Alendronate (Fosamax), Etidronate (Didronel), Ibandronate (Boniva), Risedronate (Actonel), Zoledronic acid (Reclast).
Per Aspenberg, a professor of orthopedic surgery at Linköping University in Sweden and a co-author of the study, said the findings indicated a patient's risk of fracture diminished by 70% after stopping the drugs for a year. Aspenberg noted that if a person has taken bisphosphonates for five years, they could stop taking the drug and its protective effect will last for at least another five years as the risk for atypical fractures decreases. Given this finding, Aspenberg thinks patients should take a drug holiday after five years.

Information and commentary provided by Dallas Fort Worth Personal Injury Attorney Dr Shezad Malik. The Dr Shezad Malik Law Firm can be contacted in Dallas toll free at 214-390-3189. If you or a loved one has been injured from BIPHOSPHONATES FEMUR FRACTURE, please fill out our contact card for a free consultation.