The judge presiding over all federal Bard Avaulta vaginal mesh lawsuits has asked the parties to develop a list of potential bellwether cases. These bellwether cases would be prepared for early trial dates in the multidistrict litigation (MDL).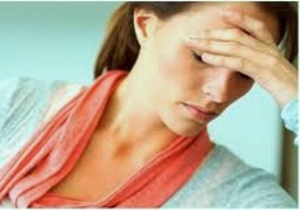 More than 250 lawsuits over C.R. Bard vaginal mesh filed in federal courts throughout the United States have been consolidated before Judge Goodwin for pretrial litigation as part of an MDL.
Plaintiff and defense lawyers are to identify eight cases each to be considered for early discovery.
Transvaginal Mesh Injuries
The Bard Avaulta vaginal mesh litigation continues to grow against devices for repair of pelvic organ prolapse (POP) and female stress urinary incontinence (SUI).
The surgical mesh products have been linked to a risk of severe complications, including erosion of the mesh into the vagina, recurrence of urinary problems, pain and disfigurement.
The litigation initially only included Bard Avaulta mesh products, and now includes at least 29 other types of vaginal mesh made by C.R. Bard or their subsidiaries, including Pelvicol, PelviLace, PelviSoft, Pelvitex, Uretex and Align mesh.
Additionally, a number of similar complaints have been filed against Boston Scientific, American Medical Systems (AMS) and a division of Johnson & Johnson, Ethicon/Gynecare.
January MDL Consolidation Hearing
On January 26, the U.S. Judicial Panel on Multidistrict Litigation (JPML) will hear arguements over whether the vaginal mesh lawsuits involving these other manufacturers should also be centralized as part of three separate MDLs before Judge Goodwin in the U.S. District Court for the Southern District of West Virginia for coordinated handling.
Growing Number of Mesh Lawsuits
Public awareness about the risk of vaginal mesh problems increased following an FDA warning issued in 2011 about an increasing number of adverse event reports associated with the products.
In July 2011, the FDA issued surgical mesh warning, indicating that they have been unable to find any evidence that transvaginal mesh kits used for repair of pelvic organ prolapse provide any benefit over other available means of treatment.
Earlier this month, the FDA mailed a letter to several device makers calling for more post-marketing studies into the rate of complications with vaginal mesh systems, which many believe is the beginning of tighter regulations aimed at protecting women from these serious and debilitating problems.