As a Bard Avaulta Vaginal Mesh injury and recall attorney I am reporting this verdict against C.R. Bard, a vaginal mesh manufacturer. According to a California jury, C.R. Bard Inc. must pay $5.5 million in damages involving a vaginal-mesh implant that left a woman incontinent and in chronic pain. This jury verdict, against Bard, is the first case over the transvaginal mesh devices to go to trial.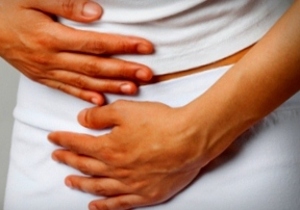 Jurors on July 20 found that Christine Scott and her husband, from Bakersfield, deserved the damage award because of severe injuries caused by Bard's Avaulta Plus vaginal implant.
Scott got the implant in 2008 and then had to have as many as nine surgical procedures to deal with problems the device caused. According to the plaintiffs attorney, the jury panel found that Bard was negligent in their handling of the devices, used to treat pelvic organs prolapse (POP), and stress urinary incontinence (SUI).
FDA Classified Vaginal Mesh as High Risk
A U.S. Food and Drug Administration report in August 2011 found vaginal-mesh products should be classified as high risk to patients based on a review of side-effect reports from January 2008 to December 2010.
In January, the FDA ordered 31 manufacturers, including Bard and J&J, to study rates of organ damage and complications linked to the vaginal-mesh implants.
MDL Vaginal Mesh Consolidated Lawsuits
All federal pelvic mesh lawsuits have been consolidated with U.S. District Judge Joseph R. Goodwin in Charleston, West Virginia. The judge is overseeing evidence-gathering efforts in cases against Bard, J&J, Boston Scientific Corp. and the American Medical Systems unit of Endo Pharmaceutical Holdings Inc.
The first bellwether trial in those cases is set for Feb 5 and involves a woman's claim that one of Bard's Avaulta implants injured her.
MDL or multidistrict litigation consolidation of cases is common in pharmaceutical litigation, where a large number of cases are filed involving similar allegations of facts.
The coordinated mechanism during pretrial proceedings is designed to reduce duplicative discovery, avoid inconsistent pretrial rulings from different judges and to serve the convenience of the parties, the witnesses and the courts.
Although the cases in an MDL are handled in a coordinated manner, each lawsuit remains an individual case. These are not to be confused with class actions. In the event that a Vaginal Mesh settlement for the litigation is not reached during pretrial proceedings, the claims would be remanded back to the federal district court where they were originally filed for individual trial date.
More than 250 lawsuits over C.R. Bard vaginal mesh filed in federal courts throughout the United States have been consolidated before Judge Goodwin for pretrial litigation as part of an MDL.
Transvaginal Mesh Injuries
The Bard Avaulta vaginal mesh litigation continues to grow against devices for repair of pelvic organ prolapse (POP) and female stress urinary incontinence (SUI).
The surgical mesh products have been linked to a risk of severe complications, including erosion of the mesh into the vagina, recurrence of urinary problems, pain and disfigurement.
The litigation initially only included Bard Avaulta mesh products, and now includes at least 29 other types of vaginal mesh made by C.R. Bard or their subsidiaries, including Pelvicol, PelviLace, PelviSoft, Pelvitex, Uretex and Align mesh.
Additionally, a number of similar complaints have been filed against Boston Scientific, American Medical Systems (AMS) and a division of Johnson & Johnson, Ethicon/Gynecare.
The case is Scott v. Kannappan, S-1500-CV-266034-WDE, Superior Court for Kern County, California (Bakersfield).