---
U.S. District Judge Joseph Goodwin presiding over the first federal Bard Mesh trial has declared a mistrial. This trial involved complications associated with Bard Avaulta mesh. On the second day of trial, a gynecological expert mentioned  that the Bard Avaulta mesh has been removed from the market.  In pre-trial rulings, the parties agreed that evidence of the products subsequent withdrawal would be excluded because it may bias the jury.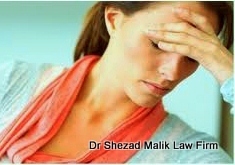 What is Bard Avaulta Mesh?
Bard Avaulta mesh is used for transvaginal surgical repair of pelvic organ prolapse (POP) and female stress urinary incontinence (SUI). Thousands of women have claimed that Avaulta plastic mesh have caused them to suffer serious and catatrophic injuries when the mesh may eroded through the vagina.
Bard MDL Vaginal Mesh Consolidation
U.S. District Judge Goodwin is presiding over about 3,400 Bard Avaulta mesh lawsuits that are consolidated in the federal court system as part of Multi-District Litigation, which is pending in the Southern District of West Virginia.
Judge Goodwin also presides over five other vaginal mesh MDLs involving lawsuits against other manufacturers of similar products, including 7,200 AMS mesh lawsuits, 4,600 Boston Scientific mesh lawsuits, 7,100 Ethicon mesh lawsuits, 435 Coloplast bladder sling lawsuits and about 25 Cook Medical biologic mesh lawsuits.
FDA Warning and Investigation
FDA warning was issued in July 2011 after thousands of women reported suffering problems with vaginal mesh. The federal health regulators indicated that use of vaginal mesh to repair pelvic organ prolapse may provide no additional benefits over other treatment alternatives. In 2012, the FDA warned several manufacturers of these products, ordering that they conduct additional trials to evaluate the safety of transvaginal mesh products.
Bard Avaulta Mesh Removed From Market in 2012
Shortly after the FDA request for all manufacturers to conduct additional studies, C.R. Bard decided to stop selling the Avaulta mesh in the United States.
Bard Mesh Plastic Not Fit for Humans
During opening statements, plaintiff attorneys told the jury that Bard executives knew that the Avaulta was defective because they had been warned that the plastic they were using was not fit for human use.  The warning by the plastic's manufacturer "was a red flag to Bard, but they just went on by it and ignored it," according to plaintiff's attorney.
State Court Vaginal Mesh Cases
There are also thousands of transvaginal mesh lawsuits pending in state courts throughout the US. At least two state court cases have already gone to trial, with a California jury awarding $5.5 million in damages to another woman injured by Bard Avaulta mesh in July 2012, and a New Jersey jury awarding $11.1 million in compensatory and punitive damages for problems with Ethicon's Gynecare Prolift mesh in February 2013.
The Bard consolidated cases are In re C.R. Bard Inc. Pelvic Repair System Products Liability Litigation, 2:10-md-02187, and Cisson's case is Cisson v. C.R. Bard Inc., 2:11-cv-00195, U.S. District Court, Southern District of West Virginia (Charleston).